Dinner Shortcuts: Stove Top meatloaf
Is there a box of Stove Top just sitting in your pantry? We threw in some ground meat and came out with a delicious quick and easy meatloaf.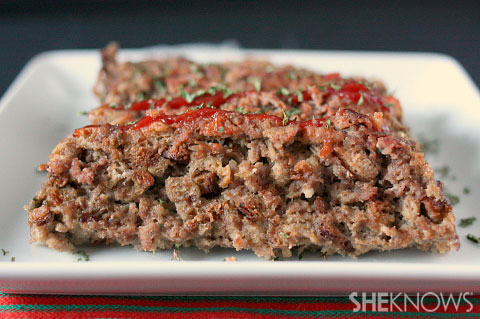 Stove Top is delicious as a side but it's even better when turned into a tasty meatloaf. This simple and quick dinner uses a pantry staple and is ready in under an hour. With this recipe there is no need to wonder what's for dinner.
Stove Top meatloaf
Yields 4 servings
Ingredients:
1 pound ground beef
1 large egg
1/2 cup milk
1/2 cup water
1 box Stove Top stuffing mix (whole wheat or original)
1 cup ketchup
1/4 cup brown sugar
Directions:
Preheat oven to 375 degrees F and line a rimmed baking sheet with foil.
In a large bowl, add ground beef, egg, milk, water and stuffing mix. Mix together (using your hands works best) until thoroughly combined.
Shape into an oval and add to the foil-lined baking sheet.
Add meatloaf to the oven and start preparing the topping.
In a small bowl, add ketchup and brown sugar and mix well.
Bake meatloaf for 35 minutes, top with ketchup mixture and bake for another 10 minutes.
More Dinner Shortcuts recipes
Black bean tostadas recipe
Vegetable chow mein recipe
Creamy tomato tortellini soup recipe