Snowball-topped cookies
Sugar cookies are probably my favorite to make, decorate and eat, of course! These cute little cookies are even more fun to make since they don't require any fancy icing techniques or cookie icing. Just icing, coconut and marshmallows. What's easier than that?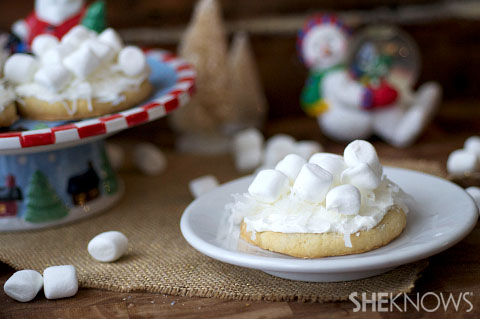 What's more fun than a snowball fight? These cookies represent the fun piles of snowballs we'd accumulate before a giant wintery snow fight. The best part about these? They taste a whole lot better than the snowballs my brother would pelt me with.
Snowball-topped cookies
Serves about 14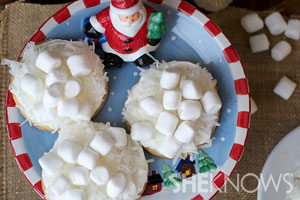 Ingredients: 
1/2 cup butter, unsalted
2/3 cup white sugar
1 large egg, room temperature
1/2 teaspoon vanilla extract
1-2/3 cups all-purpose flour
3/4 teaspoon baking powder
Dash of salt
About 1 cup vanilla frosting
About 1 cup sweetened coconut
About 1 cup mini marshmallows
Directions:
Preheat oven to 350 degrees F. Line a baking sheet with parchment paper and set aside.
In the bowl of a stand mixer, beat the butter, sugar and egg together until creamy. Mix in the vanilla extract and stir to combine. Add the flour, baking powder and salt, mix to combine. The mixture will be a bit crumbly.
Using your hands, mold the dough and form into a flat sphere. Cover in Saran wrap and chill for at least 3 hours.
Once chilled, roll the dough out to about 1/2-inch thickness. Stamp out circle shapes with a circle cookie cutter. Place on the parchment paper.
Bake for about 10 to 12 minutes or until golden brown. Let cool completely.
Once cooled, frost and sprinkle with coconut. Top with mini marshmallows.
More holiday cookie recipes
Holiday wreath cookie recipes
How to make holiday sugar cookies
Gingerbread chocolate chip cookies