Dinner Shortcuts: Creamy tomato tortellini soup
Quick and easy tomato soup mixed with delicious spices and lots of cheese tortellini. Total deliciousness.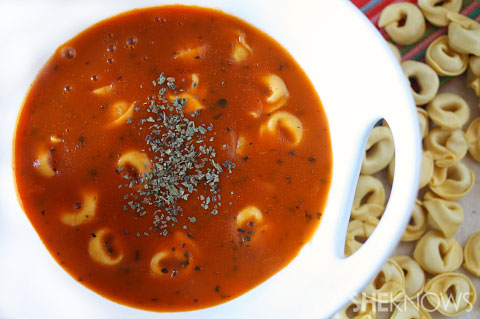 Tomato soup is a classic feel-good staple. It's creamy, full of flavor and can be ready in just about 10 minutes. We left all the ease of tomato soup but jazzed it up just a bit. We added in lots of basil for flavor and threw in some tortellini. This helps bulk up the soup and make it hearty for the cold winter months.
Creamy tomato tortellini soup
Yields 4-6 servings
Ingredients:
2 (10 ounce) cans condensed tomato soup
2 cups whole milk or cream
2 cups vegetable stock
2 teaspoons dried basil
1 teaspoon garlic powder
9 ounces fresh or dried cheese tortellini
Salt and pepper, to taste
Directions:
In a medium-sized saucepan, add in tomato soup, milk, vegetables stock, basil and garlic powder.
Mix to combine and bring to a gentle simmer.
Add in tortellini and cook until the tortellini is soft.
Season with salt and pepper to taste.
More Dinner Shortcuts recipes
Baked taco recipe
Ranch oyster cracker recipe
Pierogi and sautéed mushroom recipe