Cookie butter cookies
Cookie butter cookies take three ingredients and make them shine! Cookie butter, eggs and sugar make for a delicious cookie dessert.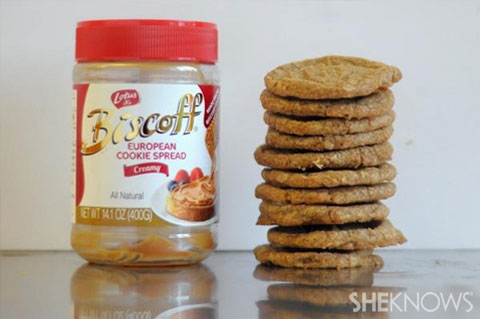 Cookie butter cookies
Makes 16 cookies
Ingredients:
1 cup cookie butter
1/2 cup granulated sugar
1 whole egg
Directions:
Preheat oven to 350 degrees F.
Combine all ingredients in a bowl and cream together until completely combined.
Scoop by the tablespoonful onto a cookie sheet lined with parchment paper.
Bake at 350 degrees F for 8 to 10 minutes until golden on the bottom and no longer shiny in the middle.
Let cool completely for 5 to 10 minutes before serving.
More delicious cookie recipes
Two-ingredient pumpkin cookies
Snowy mountain cookies
Homemade breakfast cookies