Slow cooker taco soup
Slow cooker taco soup makes a huge amount of food to feed a crowd with minimal effort. Just let it cook all day in the slow cooker, then lay out the toppings for a feast that will please!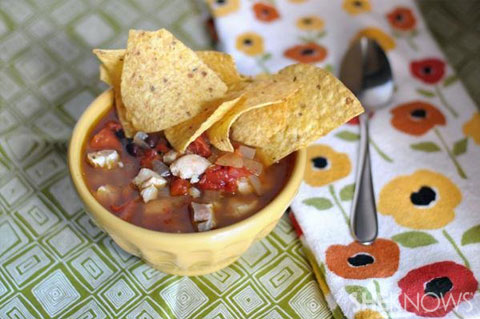 Slow cooker taco soup
Serves 12-14
Ingredients:
1-1/2 pounds boneless skinless chicken breasts
1 large onion, diced
2 (15 ounce) cans fire-roasted diced tomatoes
2 (10 ounce) cans tomatoes and green chiles
2 (15 ounce) cans black beans, rinsed and drained
2 quarts chicken stock
1 tablespoon chili powder
1 tablespoon cumin
1 tablespoon oregano
2 teaspoons salt
1 teaspoon black pepper
Directions:
Combine all ingredients in a slow cooker.
Cook on low for 6 to 8 hours until the chicken can be easily chopped or shredded.
Shred or chop the chicken, return to the soup, and serve hot.
Even more taco soup recipes