Dinner Shortcuts: Slow cooker ranch pork chops
Set it and forget it! This dish just takes a few minutes to prep in the morning and by dinner time it's ready. It's that fast.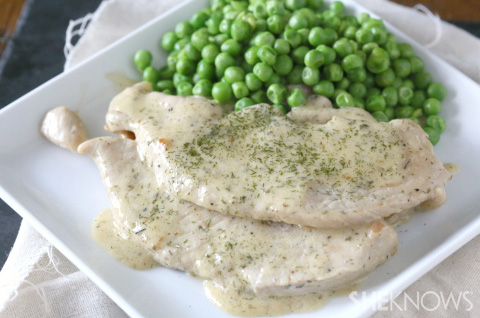 Using my slow cooker is my favorite way to make dinnertime easy. The whole "set it and forget it" motto is great for my family. These super flavorful and creamy ranch pork chops are made using only three ingredients and ready in six hours. Hello dinner!
Slow cooker ranch pork chops
Yields 6 servings
Ingredients: 
6 pork chops
1 can cream of mushroom soup
1 packet dry Ranch mix
Directions: 
Add pork chops to a slow cooker and in a small bowl whisk together cream of mushroom soup and dry ranch mix.
Pour over the pork chops, cover and cook on low for 6 hours.
More Dinner Shortcuts recipes
Greek meatball sliders
Italian sub crescent roll-ups
Chicken and rice casserole