Buttermilk pumpkin bread
Buttermilk pumpkin bread utilizes the moisture and tang from buttermilk to add a little something extra to traditional pumpkin bread. In addition to the extra flavor, this bread has less fat as it uses the buttermilk in lieu of butter or oil.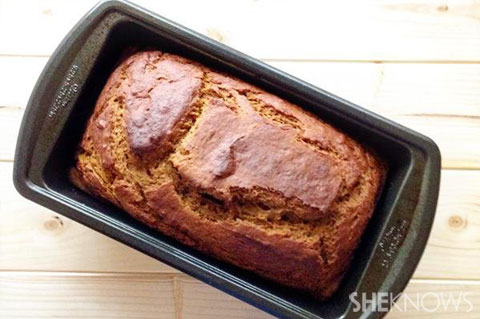 Buttermilk pumpkin bread
Makes 1 (9 x 5-inch) loaf
Ingredients:
1/2 cup low-fat cultured buttermilk
1/2 cup granulated sugar
1/2 cup brown sugar
2 whole eggs
1 (15 ounce) can pumpkin puree
1 teaspoon vanilla extract
2 cups flour
2 teaspoons pumpkin pie spice
1 teaspoon baking powder
1 teaspoon baking soda
1/2 teaspoon salt
Directions:
Preheat oven to 350 degrees F.
Spray a 9 x 5-inch loaf pan with nonstick spray and set aside.
In a large bowl, whisk together the buttermilk, sugar, pumpkin, eggs and vanilla until smooth.
Sift in the flour, pumpkin pie spice, baking powder, baking soda and salt.
Fold the dry ingredients in until just combined.
Pour into the prepared baking pan.
Bake for 50 to 60 minutes until just done.
Let cool completely before cutting.
More festive pumpkin baking options
Peekaboo pumpkin pound cake
Steamed pumpkin bread
Peanut butter pumpkin bread