Ghoulish apple cider
Want to spook and scare your kids or family? Skip the regular apples in your apple cider and throw a few of these creepy carved apples in instead! You may need a double take with the scary stares!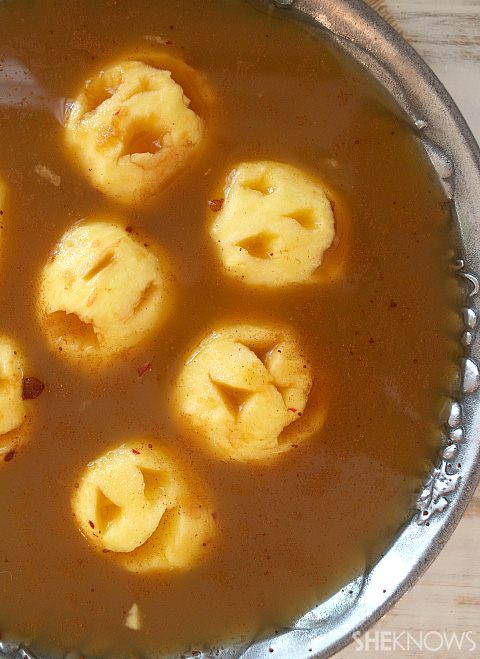 We love this for any kid-themed Halloween party or a cute addition to a spooky school party. For an adult add-on, throw some rum into the cider for a great cocktail idea!
Ghoulish apple cider
Serves about 18-20
Ingredients:
1 gallon apple cider
1/2 bag red apples, cut in half (about 6-7 apples)
Cinnamon stick
2 tablespoons lemon juice
Directions: 
Cut each apple in half right through the stem. Peel each half of the apple and discard the peels. Using a sharp paring knife, carve a face into the rounded portion of the apples. Repeat until all of the apples have faces. Pour the lemon juice over the faces to ensure they don't brown.
Pour the cider into a large bowl. Stir in a few cinnamon sticks.
Toss the apple faces into the large bowl of cider. Serve immediately.
More fun mocktail recipes
Frozen fall mocktails
Simple spring cocktails and mocktails
Booze-free beverages: Four can't-miss mocktails