Homemade golden Oreos
Who doesn't have an Oreo craving every once in a while? Instead of caving in and buying a whole carton of them at the store, why not make your own?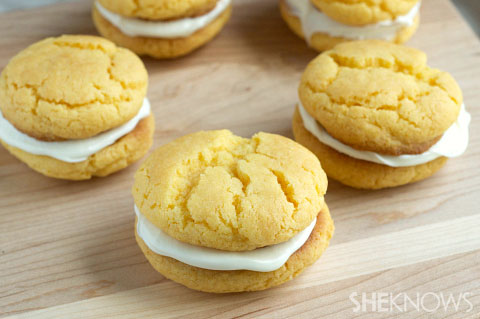 Although regular chocolate Oreos are a staple in most households, we've always been partial to the golden ones. They're pure, full of delicious vanilla flavor and don't leave your teeth brown with chocolate. You and your kids will love these even more than the original!
Homemade golden Oreos
Recipe slightly adapted from Sweet Charli
Makes about 3 dozen cookies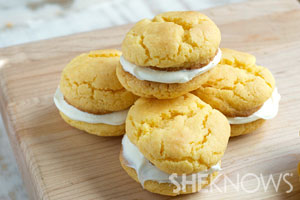 Ingredients:
For the cookies:
1 box yellow cake mix
2/3 cup softened butter
2 eggs, room temperature
1/2 teaspoon vanilla extract
For the filling:
1 package powdered sugar
8 tablespoons unsalted butter, soft
1 teaspoon vanilla
8 ounces light cream cheese
Directions:
Preheat oven to 375 degrees F. In a large mixing bowl, beat the butter, cake mix, eggs and vanilla together. Beat until smooth.
Using a melon baller or small ice cream scoop, scoop out evenly sized batter balls. Place the balls on a greased baking sheet and bake for about 8 to 10 minutes or until golden brown.
Make the filling by beating the sugar, butter, vanilla and cream cheese together. Once cookies have cooled, add a dollop to the top of half of them and then smoosh together. Serve immediately.
More cookie recipes
5 Gluten-free Christmas cookie recipes
Vegan chocolate almond cookie recipe
Nutter butter high-heel cookies recipe