Pink lemonade pound cake
Pink lemonade isn't just for drinking. In fact, you can eat it! This fluffy, sweet and slightly tart pink lemonade pound cake has all the flavors you crave from this favorite summertime beverage in a delicious dessert you can eat!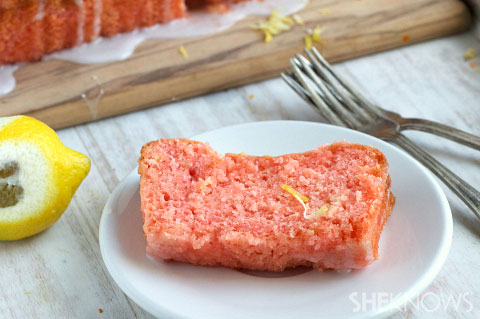 One piece of this sweet pound cake will have you wishing for summer, no matter what the temperature! For some added sweetness, drizzle each piece with a homemade Meyer lemon glaze! Your kids and your adult friends will love this equally, trust us!
Pink lemonade pound cake
Serves about 8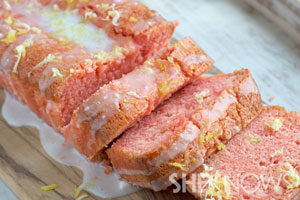 Ingredients:
1 box lemon cake mix
3 ounce package vanilla pudding
4 regular eggs, room temperature
2-1/2 tablespoons canola oil
2-1/2 tablespoons unsweetened applesauce
1/2 cup pink lemonade concentrate
2 tablespoons lemon juice
3-4 drops red food coloring
Directions:
Preheat oven to 350 degrees F. Grease a standard size loaf pan with nonstick cooking spray.
In a large bowl, whisk the cake mix, pudding, eggs, canola oil, applesauce, lemon juice and lemonade concentrate. Mix until smooth. Add the red food coloring until batter is pink.
Pour mixture into the prepared loaf pan. Bake for about 50-60 minutes or until a toothpick inserted in the middle comes out clean.
Serve immediately or garnish with glaze.
More lemon recipes
4 Fresh lemon recipes
Summer dessert: Lemon chess pie
Meyer lemon shortbread cookies