Back-to-school ice cream bash
Ease the back-to-school blues with homemade ice cream for the whole bunch!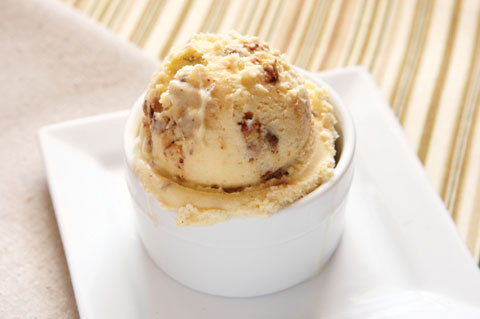 Have a homemade ice cream party to kiss summer goodbye and say hello to a new school year in a "sweet" way. Invite your child's friends and your friends, too, to enjoy the beginning of a new school year with a "sweet" treat!
Homemade ice cream
Serves 12
Ingredients:
4 cups heavy whipping cream
2 cups half and half
2 cups milk (whole milk is best)
2-1/3 cups sugar
4 cups fruit
2 tablespoons vanilla
Directions:
Scald the milk first, and then remove from heat.
Next add the sugar, heavy whipping cream, half and half and vanilla.
Mix all ingredients together in a large bowl and pour into your ice cream maker.
Last, stir in fruit and refrigerate ingredients in the ice cream maker insert for at least 1 hour. (The colder your mixture is, the faster your ice cream will churn and be ready.)
Remove from refrigerator and follow your ice cream maker's directions.
*If you do not have a 5-quart ice cream maker, you may have to scale the recipe back a bit, as this is more than some ice cream makers will hold. This recipe is very rich, but very good.
More homemade ice cream recipes to try
Chocolate ice cream
Blood orange ice cream
Blueberry lemon ice cream