Overnight gluten-free waffles
This make-ahead waffle recipe is easy to prepare and super delicious. And the catch, it's gluten-free! In your fridge, keep a batch of batter in a container for a quick and healthy waffle anytime. You will love this recipe because the time saved making these waffles in the morning will keep you smiling all day long!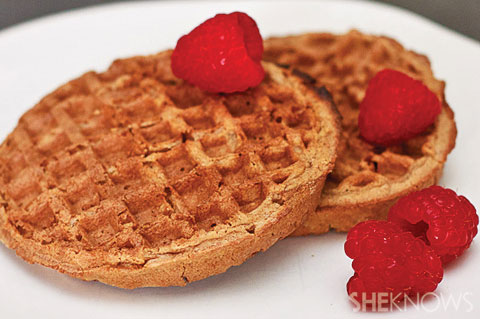 Make these waffles the night before and the next morning you will have an easily digestible gluten-free breakfast. It'll be something new to add to your morning menu.
Overnight gluten-free waffles
Yields 4 to 6 servings
Ingredients:
2 cups milk, or your preferred milk
2 teaspoons dry yeast
1 teaspoon sugar
1 teaspoon salt
6 tablespoons melted butter
1-3/4 cups gluten-free flour
2 eggs
1/4 teaspoon baking soda
2 teaspoons vanilla extract
Directions:
In a large bowl, mix all of the ingredients together. The batter may be runny, but will thicken overnight. Cover bowl and place in the fridge overnight.
Stir the batter well when ready to use. Cook on preheated waffle iron. Remove waffle from the iron and devour immediately!
More waffle recipes
Five-spice vegan waffles recipe
Whole grain cinnamon waffles recipe
Pilsner waffles with amber ale caramel sauce recipe