Homemade cafeteria pizza
Do you remember those little square pizzas you got at the cafeteria when you were a kid? Looking back now, we're sure they tasted like something between cardboard and cheap take out. But as kids, pizza day was our favorite. For a little trip down memory lane and to make Tuesday night just a little more fun, why not make your own cafeteria pizza at home!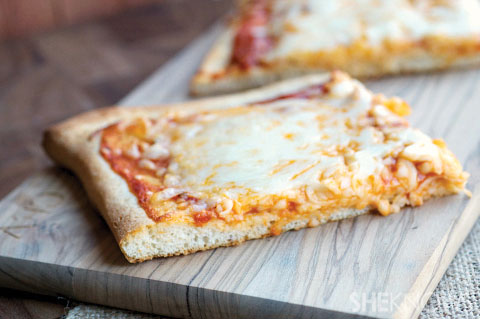 Unlike the kind from your school cafeteria, these pizza squares are made from whole grain crusts, low-fat mozzarella cheese and non-GMO marinara sauce. They're all natural and delicious to boot. Bring back the love of pizza day, at home!
Homemade cafeteria pizza
Yields 1 pizza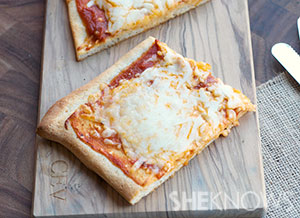 Ingredients:
For the crust:
1 package active dry yeast
3 cups white whole wheat bread flour
2 tablespoons brown sugar
2 tablespoons olive oil
Dash of salt
1 cup warm water (110 degrees F)
For the toppings:
About 1 cup marinara sauce
2 cups shredded mozzarella cheese
Salt and pepper to taste
Directions:
Mix the yeast, sugar and water together in a large bowl. Let sit until bubbly, about 10 minutes. Add in olive oil, salt and bread flour, 1 cup at a time, until mixture resembles a soft dough. Place dough onto a floured surface and knead until soft and smooth, about 5 minutes.
Preheat oven to 400 degrees F.
Roll the dough out into a large rectangle. Place on a greased or floured baking sheet. Spread sauce over the crust, leaving a small border around the edge for the crust. Top pizza with cheese and bake until bubbly, about 10 minutes.
Cut the pizza into smaller squares or rectangles.
More childhood favorite recipes
Classic cooking lightened up: Homemade chocolate pudding
16 Creative s'mores recipes
Homemade pumpkin toaster pastries