Mozzarella bites
Mozzarella bites are easy to make and even easier to eat! String cheese is cut and then battered. Then you choose to fry or bake them for equally delicious results every time!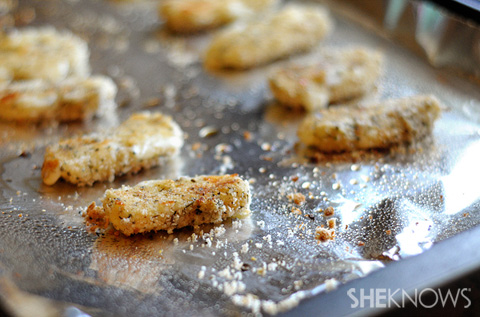 Mozzarella bites
Serves 4
Ingredients:
12 mozzarella string cheese sticks, cut into thirds
2 cups fresh breadcrumbs
1 tablespoon Italian seasoning
1 teaspoon salt
1 teaspoon pepper
1/2 cup egg whites
1/4 cup flour
Directions:
Line a baking sheet with foil and spray with nonstick spray.
In a small bowl, combine the breadcrumbs, Italian seasoning, salt and pepper.
Pour the egg whites into another small bowl.
Toss the cut string cheese and flour in another small bowl.
For each bite, remove the cheese from the flour and shake off excess.
Roll the cheese in the egg whites, and then cover in the breadcrumb mixture.
Place the cheese on the baking sheet and repeat until all bites have been covered in breadcrumbs.
Spray with nonstick spray on top and place in the refrigerator for at least 30 minutes.
Preheat oven to 425 degrees F while the cheese is cooling.
Remove the baking sheet from the fridge and place directly into the oven.
Bake at 425 degrees F for about 3 minutes, then flip over with tongs and bake another 3 to 5 minutes until golden and the cheese just starts to melt slightly.
Remove from the oven and serve with marinara, ranch or plain.
Delicious mozzarella recipes that are not to be missed!
Mozzarella, peppers and asparagus salad
DIY marinated mozzarella
Avocado, mozzarella and sun-dried tomato panini