Slow cooker beans and rice
Put that slow cooker to good use when it comes to satisfying staples. Beans and rice cook together to make a delicious side or main dish with little effort!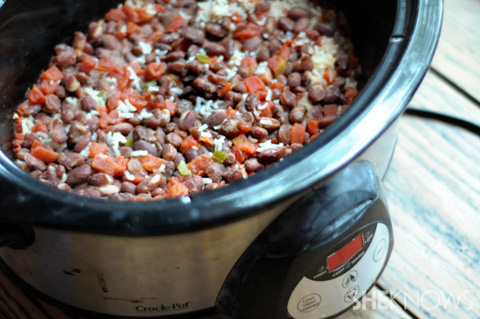 Slow cooker red beans and rice
Serves 6 to 8
Ingredients:
3 cups cooked small red beans
1-1/2 cups long-grain white rice
1 (10 ounce) can diced tomatoes with green chiles with the liquid
2 tablespoons olive oil
1 teaspoon granulated garlic
1 teaspoon granulated onion
1/2 teaspoon salt
1/4 teaspoon black pepper
1/4 teaspoon cayenne pepper
2 cups chicken stock
Directions:
Combine all ingredients in a slow cooker.
Cook on high for 3 hours until the rice is tender and the liquid has all been absorbed.
Serve hot.
More delicious ways to make red beans and rice
Jamaican red beans and rice
Italian red beans and rice
Vegan red beans and rice