Dinner Shortcuts: Sorta homemade baked beans
Homemade baked beans can take almost all day to make. These homemade flavored beans give you that all-day taste but take hardly any time.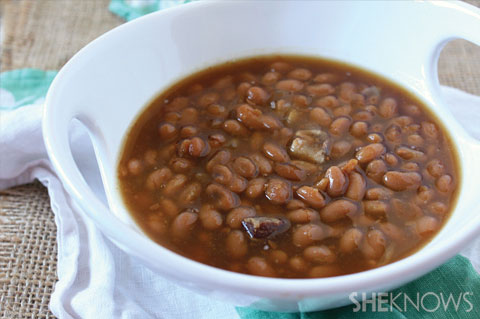 Making true homemade baked beans takes hours. No one has that much time. This simple recipe gives you the long-cooked flavor of true homemade baked beans without all the time. Simply throw it together and in 30 minutes sit down to enjoy a wonderfully cooked side dish.
Sorta homemade baked beans
Yields 6 servings
Ingredients:
1/2 pound bacon, chopped
2 (32 ounce) cans baked beans
1/4 cup brown sugar
1/2 cup ketchup
Directions:
In a large pot over medium heat, add chopped bacon. Cook until the bacon starts to crisp.
To the pot, add baked beans, brown sugar and ketchup. Simmer for 30 minutes and enjoy.
More dinner shortcuts
Barbecue chicken pizza
Corn dog muffins
Ham and cheese crescent rolls