Pancake pops
Who wouldn't love breakfast on a stick! These treats are perfect for a brunch party or even for a special birthday breakfast.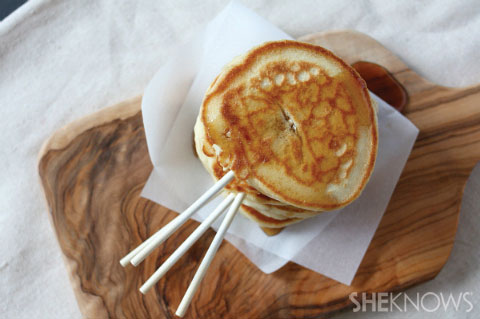 Looking for a fun way to jazz up your breakfast? Or maybe a fun way to celebrate a birthday at breakfast? These simple and flavorful pancake pops can be served plain or you can stir in chocolate chips, blueberries or even cinnamon chips.
Pancake pops
Yields 12 to 15 mini-pancakes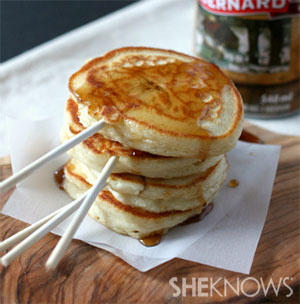 Ingredients:
1 cup Bisquick mix
1/2 cup whole milk
1 large egg
12 to 15 lollipop sticks
Maple syrup
Directions:
In a large bowl, add Bisquick mix, milk and egg. Mix together until smooth.
Heat your griddle and spray with nonstick spray.
Add some batter to the griddle to make 3-inch pancakes. Lay 1 lollipop stick into the middle of the pancake and let it cook on 1 side, flip and cook on the other side.
Serve with maple syrup.
More pancake recipes
St. Patrick's Day pancake recipe
Vegetable-packed pancake recipe
Red velvet pancakes with cream cheese glaze recipe