Dinner Shortcuts: Sausage cream cheese crescent roll-ups
So simple and so full of flavor. Your whole family will love these little rolls of deliciousness.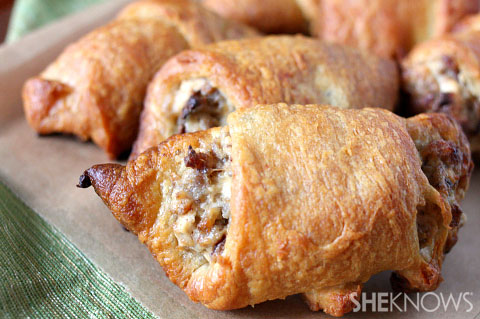 Sausage and cream cheese have never tasted so good! These scrumptious roll-ups are perfect for lunch, dinner or even an appetizer. Flavorful cream cheese combined with spicy Italian sausage and buttery crescent rolls — how could you not love these tasty treats?
Sausage cream cheese crescent roll-ups
Yields 8 rolls-ups
Ingredients:
1/2 pound spicy Italian sausage, ground not in the casing
4 ounces cream cheese
1 (8 count) refrigerated crescent rolls
Directions:
Preheat oven to 350 degrees F and prepare a rimmed baking sheet with a Silpat liner or parchment paper, and set aside.
In a large skillet, cook sausage over medium heat until no longer pink and slightly crispy. Drain off any extra fat.
Add skillet to low heat and add in cream cheese. Stir together until creamy.
Open crescent rolls and lay flat. Add 1 to 2 tablespoons of filling at each wide end of the crescent roll. Carefully roll up and lay onto prepared baking pan.
Bake for about 20 minutes until the crescent roll is golden in color and fully cooked.
More Dinner Shortcuts recipes
Corn dog muffin recipe
Taco mac casserole recipe
Oven baked meatball sub recipe