3 No-bake cookie recipes
It's far too hot to be stuck inside sweating by a hot oven, wouldn't you say? With your next cookie craving, forget baking a batch and make these luscious no-bake cookies instead!
These chunky chocolate cookies, Oreo cheesecake bars and walnut white chocolate bars are quick and really easy to make. You'll love them as much as your kids do!
White chocolate walnut bars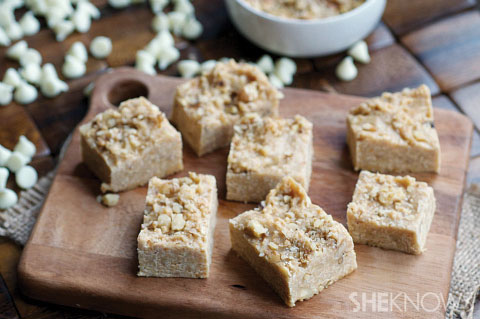 Recipe adapted from Cookies n' Cups
Yields about 10 bars
Ingredients:
2-1/2 cups graham cracker crumbs
14 ounces sweetened condensed milk
10 ounces white chocolate chips
1/2 cup chopped walnuts
1/2 teaspoon vanilla
Directions:
Heat milk and chocolate chips in a small saucepan over medium heat. Stir constantly until mixture is melted. Stir in the walnuts, vanilla and graham cracker crumbs.
Line an 8 x 8-inch baking dish with foil and grease heavily with nonstick cooking spray. Pour mixture into the foil and spread with a spatula.
Chill in the fridge for about 1-1/2 hours or until set. Cut into bars.
Chunky oatmeal chocolate cookies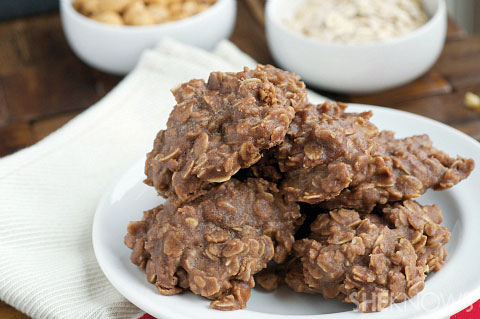 Yields about 8 cookies
Ingredients:
1/2 cup white sugar
1/2 cup brown sugar
2 tablespoons unsweetened cocoa powder
1/2 cup creamy peanut butter
1/4 cup heavy cream
1/2 stick unsalted butter (about 4 tablespoons)
1/2 tablespoon rum extract (or vanilla)
1-1/2 cups oatmeal
Directions:
In a medium saucepan, heat the butter, sugars, cocoa and milk over medium heat. Bring mixture to a boil, stirring constantly so sugars don't burn.
Once boiled, add peanut butter, extract and oatmeal. Mix to combine.
Line a baking sheet with foil and spray with nonstick cooking spray. Scoop 1 tablespoon of mix onto the sheet, leaving a 1-inch space between each. Top the cookies with remaining mix to make them larger if you have extra.
Let stand until hardened, about 15 minutes.
No-bake Oreo bars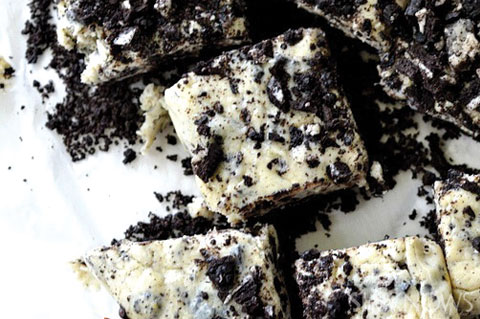 Recipe inspired by Picky Palate and Bakergirl
Yields about 12 bars
Ingredients:
1 (16 ounce) bag Oreo cookies
1 bag large marshmallows
4 tablespoons (1/2 stick) unsalted butter
Directions:
Line an 8 x 8-inch baking dish with foil and cover liberally with cooking spray.
Chop cookies or pulse in a food processor until crumbly (but not ground).
In a saucepan over medium heat, melt the butter and marshmallows together. Mix the Oreo cookies quickly with the marshmallow mixture and press into the prepared baking dish.
Allow to set for about 25 minutes and then cut into bars.
More no-bake summer recipes
Roasted strawberry, honey and balsamic shooters
2 No-bake summer desserts
No-bake icebox cakes