Dinner Shortcuts: Sorta homemade broccoli cheddar soup
No need to mess around with tricky cheese soups from scratch. This easy version gives you the help you need to make a perfect soup.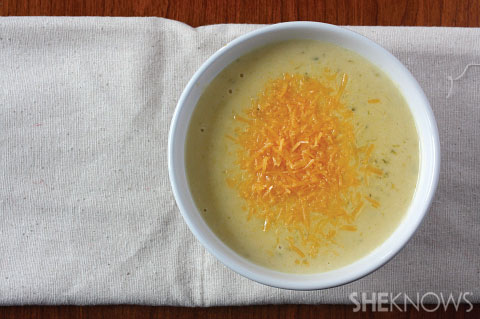 Soup doesn't have to take hours to put together. This soup is easy to make but tastes like you spent the whole day making it. Don't skimp on adding the extra broccoli. That really makes this soup hearty and full of flavor.
Sorta homemade broccoli cheddar soup
Yields 6 servings
Ingredients:
2 cans broccoli cheddar soup
2 cans cheddar cheese soup
4 cans whole milk
1 pound broccoli crowns, steamed and chopped
Shredded cheddar cheese
Directions:
In a large pot, add soup and 4 cans whole milk.
Cook over medium-low heat making sure to stir so you do not scorch the milk.
Once the soup is heated, add in the chopped and steamed broccoli and cook until warmed through.
Ladle soup into bowls and sprinkle with shredded cheese.
More soup recipes
Italian lasagna soup recipe
Jalapeño cheddar soup recipe
Guinness and onion soup recipe