Dinner Shortcuts: Cheesy meatball-stuffed biscuits
This quick and easy dish is perfect for the family! In just two bites, you are finished! Your family will love this dish!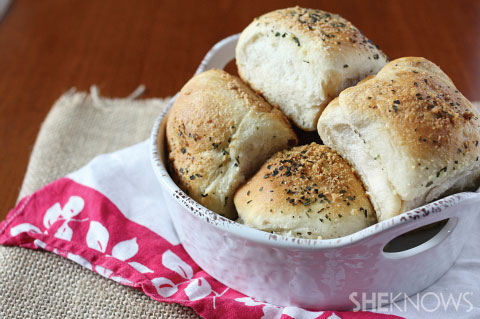 Talk about delicious and simple! These cheesy meatball-stuffed biscuits are just three simple ingredients and will be sure to please everyone at the table. They are delicious by themselves and even better when dipped in a bowl of warmed marinara sauce. You're going to love this recipe!
Cheesy meatball-stuffed biscuits
Yields 10 stuffed biscuits
Ingredients:
1 (10 count) container flaky refrigerated rolls (the type that will peel apart)
5 frozen Italian-style meatballs, thawed and cut in half
3 string cheese sticks, cut into 10 pieces
Olive oil
2 teaspoons Parmesan cheese
1/2 teaspoon dried basil
Directions:
Preheat oven to 375 degrees F and spray a 9 x 9-inch glass dish with nonstick spray.
Open biscuits and peel each biscuit in half. Add half a meatball and piece of cheese to the bottom of each biscuit half. Top with the other biscuit half and seal around the edges. Add to the prepared pan.
Continue until all stuffed biscuits have been made.
Lightly baste the tops of the biscuits with olive oil and sprinkle with Parmesan cheese and basil.
Bake for about 25 minutes until the biscuits are golden brown and cooked throughout.
Serve warm with or without marinara sauce.
More meatball recipes
Baked chicken meatball recipe
Buffalo chicken meatball recipe
Spicy garlic baked meatball recipe