Dinner Shortcuts: Oven baked meatball subs
Need to feed a crowd? These easy meatball sandwiches can be prepared together and baked all at the same time! Perfect for a crowd of hungry guests.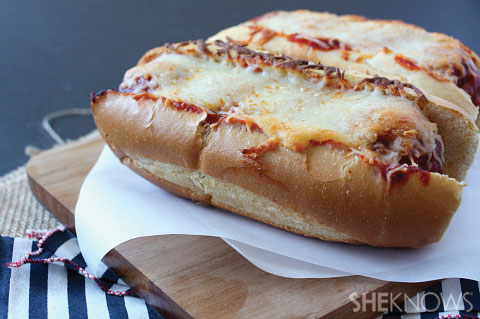 Looking to feed a big group? Maybe just a bunch of hungry kids? This simple baked meatball sub dish is perfect for a crowd. Using delicious store-bought meatballs and sauce, we created a quick homemade meal. Your family is going to love this dish!
Oven baked meatball subs
Yields 4 sandwiches
Ingredients:
1 jar tomato sauce
16 (1-inch) frozen meatballs
4 long rolls
1 cup shredded cheese
Directions: 
In a high-sided skillet, add tomato sauce and meatballs. Cook over medium heat until the meatballs are heated through and the sauce is warmed.
Split rolls down the middle and add 4 meatballs per sub. Top with extra sauce and sprinkle with cheese.
Put subs in a 9 x 13-inch casserole dish and put under the oven broiler just until cheese is melted.
Serve alongside extra tomato sauce if desired.
More sandwich recipes
Sweet potato burger recipe
Hawaiian grilled cheese recipe
White pizza grilled cheese recipe