Dinner Shortcuts: Cinnamon raisin quick biscuits
Your breakfast needs shortcuts too! These easy biscuits are perfect for the little ones and are full of sweet cinnamon flavor.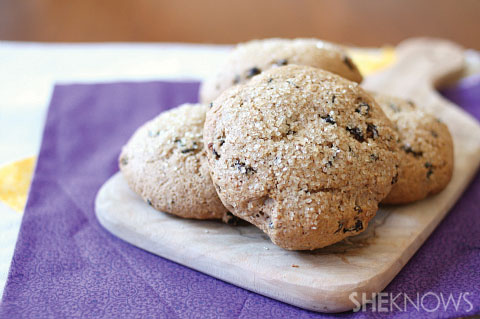 Mornings have a tendency to be rushed and sometimes breakfast is skipped. This simple biscuit recipe will help make it possible to have breakfast with little cooking and cleanup. This little muffin is packed full of raisins and cinnamon. You could easily customize this biscuit to include your favorite mix-ins. Chocolate chips, dried cranberries and even nuts would be great additions.
Cinnamon raisin quick biscuits
Source: Betty Crocker
Yields 6 biscuits
Ingredients:
2 cups Bisquick mix
1/2 cup whole milk
1/3 cup brown sugar
1/3 cup raisins or other favorite mix-in
2 teaspoons ground cinnamon
1 tablespoon milk
2 tablespoons coarse sugar (sometimes called sanding sugar)
Directions:
Preheat oven to 425 degrees F and prepare baking sheet with parchment paper or Silpat.
In a large bowl, mix Bisquick, milk, brown sugar, raisins and cinnamon. Just mix until combined.
Drop 6 dough spoonfuls onto baking sheet.
Baste the top of the biscuits with milk and sprinkle with coarse sugar.
Bake for about 10 minutes until fully cooked.
More biscuit recipes
Cheesy jalapeno biscuit recipe
How to make a fluffy biscuit recipe
Pull-apart hot cross buns recipe