Cherry Coke slow-cooked beef ribs
Love those ribs you get in restaurants but can't seem to replicate them at home? Forget grilling and throw them into your slow cooker. This recipe will not only lead to the most fall-off-the-bone ribs in the world, it'll appease your kids since it's made with Cherry Coke!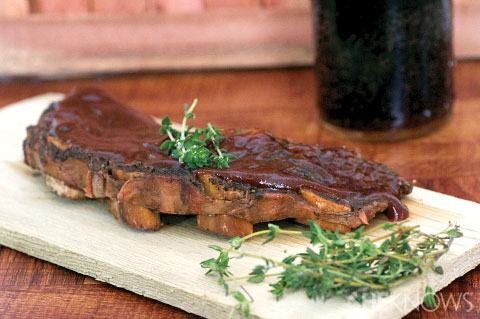 Your husband will rave to his friends about these fork tender ribs and your kids will gobble them up since they are slightly sweet. We're not trying to toot our own horns here in the Chef Mom kitchen, but these are the best ribs we've ever had.
Cherry coke slow-cooked beef ribs
Serves about 4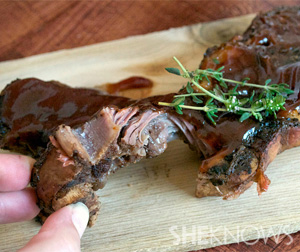 Ingredients:
2 pounds beef ribs (with 4 ribs)
2 tablespoons steak seasoning
2 cups Cherry Coke
1 cup barbecue sauce (try one of these)
Directions:
Rub the ribs with the steak seasoning, liberally coating each side. Place the ribs in the basin of a slow cooker. Pour the Coke over it and set to low.
Cook ribs for about 6 to 8 hours on low, or until fork tender and the meat falls off the bone.
Serve each rib with about 1/4 cup of barbecue sauce.
More ribs recipes
Tonight's Dinner: Orange and soy-glazed ribs recipe
Mexican spiced baby back ribs with chipotle honey glaze
Chianti braised short ribs