Slow cooker taco meat
Use the slow cooker to put the most flavor in your new favorite taco recipe! Slow cooker taco meat is so simple anyone can make it, and it yields enough delicious taco meat to feed the entire neighborhood!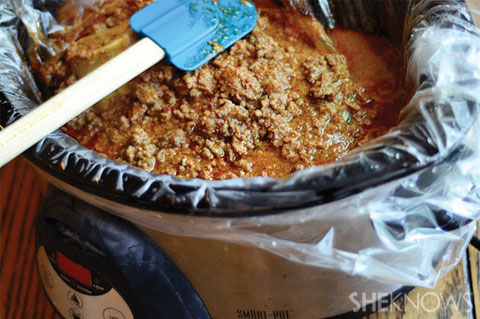 Slow cooker taco meat
Makes 12 servings
Ingredients:
3 pounds ground beef
1/4 cup chili powder
1/4 cup cornstarch
2 teaspoons salt
2 teaspoons pepper
2 teaspoons cumin
2 teaspoons instant coffee
2 teaspoons garlic powder
1 teaspoon onion powder
1 teaspoon paprika
1 teaspoon oregano
1 teaspoon red pepper flakes
1/2 cup water
Directions:
Place the meat into the slow cooker, gently breaking it apart slightly with a spoon.
Combine all spices and sprinkle on top of the meat.
Pour the water over the entire thing.
Cook on low for 6-8 hours until cooked through and thick.
Serve hot with your favorite taco additions!
More amazing taco recipes
Homemade taco wraps
Beer battered shrimp tacos
Spaghetti tacos