Easy beet chips with creamy homemade ranch
Can't get your kids to eat healthy food, like beets, on a regular basis? Take a different approach to serving vegetables by disguising them as your kids' favorite snack, a chip! Paired with a homemade buttermilk ranch dipping sauce, your family will quickly gobble these up.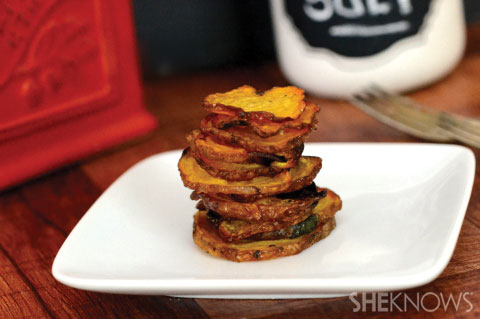 These crispy, golden beet chips look like potato chips, so you can easily fool even the pickiest eater. Serve a big basket of chips alongside this creamy homemade ranch for a healthy alternative to regular greasy potato chips.
Easy beet chips
Serves about 4
Ingredients:
2 medium yellow beets
1 teaspoon olive oil
Salt and pepper
Directions: 
Preheat oven to 350 degrees F. Line a baking sheet with parchment paper.
Using a mandolin, slice the yellow beets into thin chips. Using your hands, mix the beets with the salt, pepper and olive oil.
Place the beets on the parchment paper. Stack another baking sheet on top of the first sheet and place in the oven. Bake for about 10 minutes, or until the edges are crisp. Remove the second baking sheet and bake another 8 minutes, or until crispy.
Homemade buttermilk ranch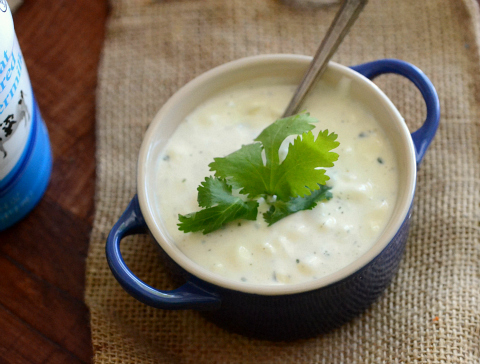 Yields about 1-1/2 cups
Ingredients:
1 cup buttermilk
1/2 cup mayo
1 teaspoon lemon juice
1/4 teaspoon paprika
1/4 teaspoon mustard powder
Dash of salt and pepper
1 tablespoon chopped chives
1/4 teaspoon chopped dill
Directions: 
Mix the buttermilk, mayo, lemon juice, spices and salt and pepper together. Whisk until slightly thickened. Cover with plastic wrap and chill for at least an hour before use.
More healthy snack recipes
7 Healthy midnight snacks
Heart healthy snacks
Healthy family snack ideas