Homemade gummy worms
Are your kids crazy for gummies? Leave the chemical filled dollar gummy worms at the store and make your own healthy, preservative-free squirmy snacks instead!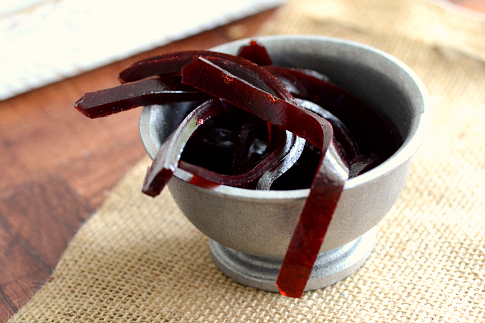 There are no weird ingredients or ones you can't pronounce in this recipe — just simple ingredients you can buy at the store! These homemade gummy worms are perfect lunchbox snacks and after-school treats for kids and adults.
Homemade gummy worms
Yields about 2 dozen worms
Ingredients:
1 (4 ounce) package sugar-free cherry gelatin
1 (4 ounce) package sugar-free lime gelatin
2 (0.3 ounce) packages drink mix (like Kool-Aid)
3 (1 ounce) packages unflavored gelatin
1 cup boiling water
Directions:
Liberally spray a baking dish with nonstick cooking spray.
Mix all of the ingredients until the sugar dissolves. Pour the mixture into the prepared baking dish and chill for at least 4 hours.
Once set, cut the mix into gummy worms.
More homemade candy recipes
Homemade gumdrop candy
Homemade milk chocolate candy recipe
Homemade Halloween candy