Cool Whip cookies
Cool Whip doesn't have to just be used to top slices of pie. We took this delicious topping and turned it into a light and perfectly sweet cookie. They are sweet, simple and delicious!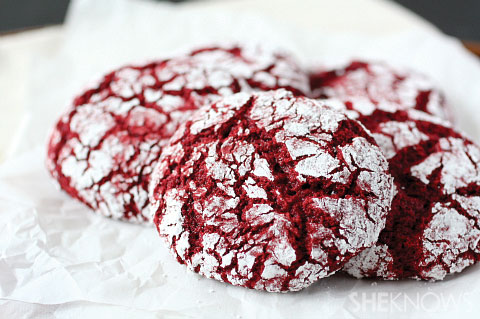 Looking for a quick cookie treat that can be ready in under 30 minutes? That's right. From start to finish, you could be enjoying a warm, flavorful cookie in just 30 minutes. The best part is that you can pick any flavor cake mix you desire. We used red velvet but give lemon, chocolate or even strawberry a try.
Cool Whip cookies
Yields 24 cookies
Ingredients:
1 (18 ounce) box cake mix, any flavor you want (we used red velvet)
1 (8 ounce) container thawed Cool Whip
1 large egg
1 cup powdered sugar
Directions:
Preheat oven to 350 degrees F and line a baking sheet with parchment paper.
Mix dry cake mix, Cool Whip and large egg together until smooth.
Roll into 2- to 3-inch balls and roll in powdered sugar. Add to parchment-lined baking sheet.
Bake for 10-12 minutes. Cool for a few minutes on the sheet and enjoy!
More cookie recipes
Coconut delight cookie bar recipe
Nutella-covered shortbread cookie recipe
Four-ingredients peanut butter cookie recipe