Healthy snacking made easy
Snacking is easy, but ideas for healthy snacks can be a little bit hard. Here we share 10 super easy ideas for snacking at home or on the go. The best part is that everyone in the family will love these delicious ideas.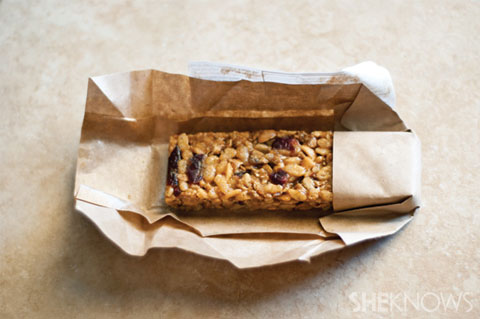 Thinking of healthy snacks that everyone in the family can enjoy might seem hard, but it's not! Here we share 10 super easy and super delicious snacks that are also healthy for you! Prepping some of your ingredients such as fresh fruits really is time saving especially if you are constantly on the go. Get inspired and start keeping these snacks on hand for guiltless munching.
Energy bars — You can find healthy energy bars nearly anywhere these days. Try to keep them as healthy as possible by watching the calories and serving sizes on the packages. Also look for ones that are natural, organic and have the least amount of sugar.
Mini fruit salads — Chop up a variety of fresh fruits and separate them into individual serving sized bowls. Store in the refrigerator for a super-fast grab and go snack.
Nuts and dried fruit — Use snack-sized baggies and portion out individual servings of mixed nuts and dried fruits. These are great for needed energy, add protein and are a much better option than a candy bar when a sweet tooth craving hits.
Fruit and yogurt bowls — Greek yogurt with your favorite fruits such as strawberries, blueberries or sliced bananas. Drizzle with honey or pure maple syrup. This tastes so good kids will think you have given them dessert early!
String cheese and fruit — Fresh fruits, such as apples, berries or grapes, and string cheeses are a great snack especially for kids. These types of snacks are satisfying and the kids will have fun pulling the little strings of cheese apart.
Fresh veggies and hummus — Think baby carrots, celery sticks and cherry tomatoes dipped in hummus.
An apple and one tablespoon of peanut or almond butter — Slices of apple dipped into nut butter make a great snack. It adds fiber and protein all in one and it tastes pretty darn good too!
One slice of whole grain or sprouted grain bread with nut butter and banana slices — The whole grain bread provides fiber, the nut butter protein and the banana will help add potassium which is very important for our bodies to function properly.
Low-fat cottage cheese and fresh peaches or nectarines — Cottage cheese is a protein powerhouse. Top with fresh slices of organic peaches or nectarines and drizzle with honey.
Two hard-boiled eggs — This is a great snack if you want something to keep you feeling full that's loaded with protein and that you can make ahead. Boil a carton of eggs and add two eggs each to snack-sized bags.
More healthy snack ideas
Filling snack ideas
Healthy snack ideas for kids
22 Healthy high-protein snack ideas