Dinner Shortcuts: Pizza crust focaccia
Need fresh bread for a side dish? Looking for a new sandwich bread? This quick store-bought pizza dough focaccia will give you fresh bread in under 30 minutes!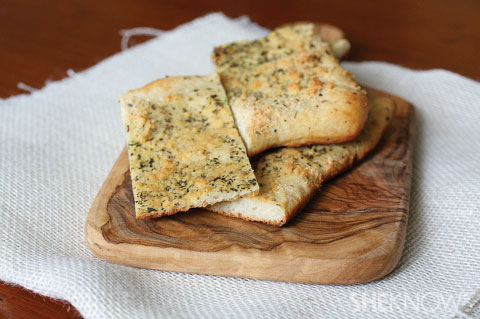 It doesn't take hours to put together fresh bread for dinner. This simple dish is full of flavor and can be made in less than 30 minutes. That's right, less than 30 minutes! You are going to love this bread.
Pizza crust focaccia
Yields 4-6 servings
Ingredients:
1 thin crust roll refrigerated pizza crust
3 tablespoons olive oil
1/2 teaspoon ground black pepper
1 tablespoon Italian seasoning
1/3 cup grated Parmesan cheese
Directions:
Preheat oven to 400 degrees F.
Unroll crust onto a Silpat-lined baking sheet.
Baste dough with olive oil and sprinkle with pepper, Italian seasoning and Parmesan cheese.
Bake for about 15 minutes until the dough is cooked and the top is browned.
More bread recipes
Snickerdoodle bread recipe
Peanut butter bread recipe
King cake pull apart bread recipe