30-Minute mini meatloaf
Meatloaf gets a bad rap. It's one of those foods that seems to take forever to make and is often too dry, too moist or too salty. To give this all-American classic the cred it deserves, we whipped up tiny meatloaf bites that are bursting with flavor and only take 30 minutes to make!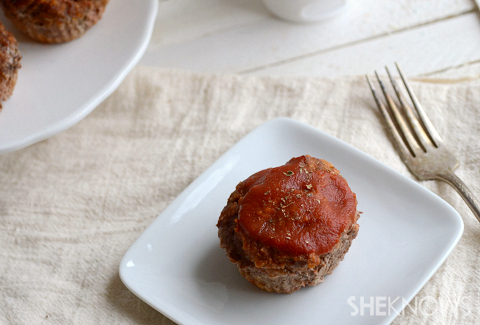 In just 30 minutes flat, you can have perfectly portioned meatloaf bites that are moist and filled with zest and spice. Add a dab of ketchup and serve with your favorite mashed potatoes for a modern twist on this classic diner dinner.
30-Minute mini meatloaf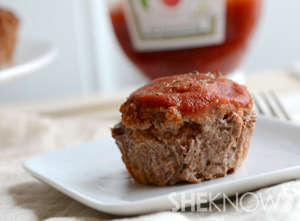 Yields about 12 meatloaf bites
Ingredients:
2 pounds meatloaf mix (half ground beef and half ground pork)
1 (15.25 ounce) can of Italian tomato sauce
2 tablespoons brown sugar
2 eggs
1 cup Italian-seasoned breadcrumbs
1 tablespoon Worcestershire sauce
Dash of salt and pepper
2 tablespoons finely chopped fresh basil
Directions: 
Liberally grease a muffin pan with nonstick cooking spray. Preheat oven to 400 degrees F.
In a large mixing bowl, mix the meatloaf mix, half of the tomato sauce, brown sugar, eggs, Worcestershire sauce and basil. Using your hands, mix it all together until a sticky "dough" forms. Add the breadcrumbs in, 1/4 cup at a time, and mix after each addition.
Fill each muffin cavity with meatloaf mix, about 3/4 full.
Bake for about 15 minutes uncovered. Then, remove from oven and carefully drain the muffin cavities. Add about one tablespoon of remaining tomato sauce to each meatloaf bite and return to the oven. Bake for another five minutes or so.
Serve warm and enjoy!
More 30-minute meal recipes
5 Quick vegetarian meal recipes
Super simple 30-minute family meal recipes
Fast and frugal meals