Honey-mustard chicken wrap
Looking to create a new meal with last night's leftover honey-mustard chicken? Try a wrap!
Eating leftovers is not everybody's cup of tea. If you want a fresh, new meal without wasting food, repurposing your leftovers is a great way to do it! Take this honey-mustard chicken skewers recipe, which helps you make amazing chicken that is easily repurposed into other foods, such as wraps.
Consider purposefully making extra in order to use it for additional lunches in the future. It allows you to save time by cooking two meals at once! It can come in handy on busy weeks with guests coming into town, nights with children's sports practices or simply days when you want to take a break. Creating wraps out of leftovers as you clear the table is a quick and easy way to clean up and get lunch ready for the next day. With just a little extra effort, you can have extra meals ready at the drop of a hat. Grab your Glad containers and get ready to make lunch!
Honey-mustard chicken wraps
Ingredients:
Leftover honey-mustard chicken skewers
Swiss cheese
Tomatoes
Large leaf lettuce
Large flour tortillas
Directions: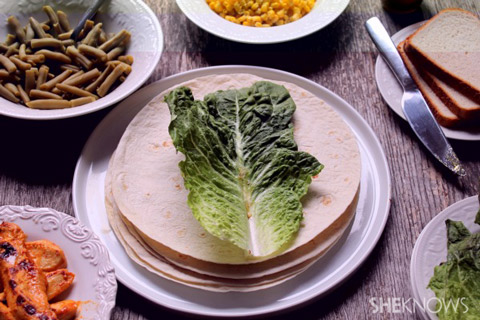 Put out a large tortilla and place a piece of large leaf lettuce over it. This will create a barrier that will help keep the juices of the tomato from soaking into the tortilla.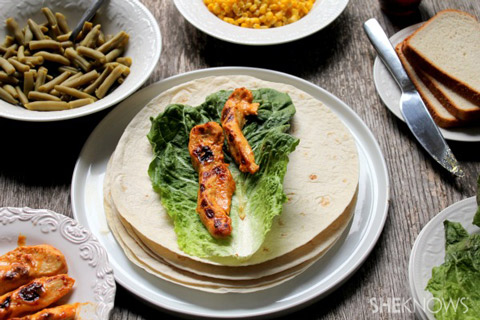 Top with a few leftover honey-mustard chicken skewers.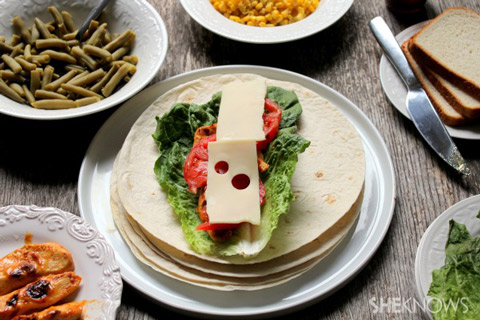 Top with sliced Swiss cheese (or cheese of your choice) and slices of tomatoes.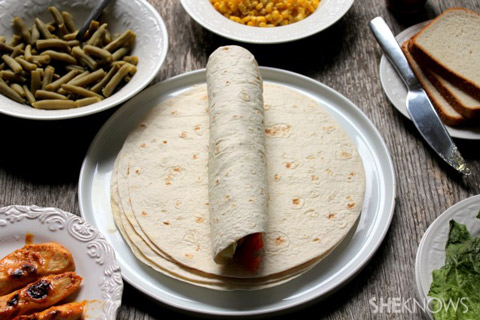 Roll up the tortilla to form a wrap.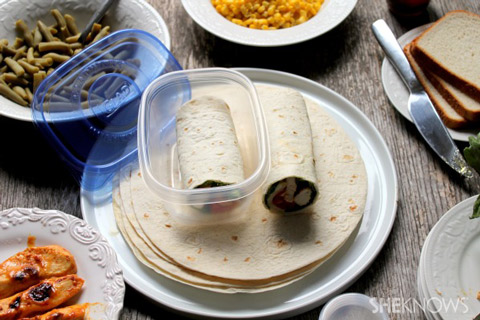 Cut the wrap in half and put it into a Glad container to store for a later lunch.
Repeat these steps with the remaining leftovers.
You are now ready for the next day's lunch for you and your family! When asked what's for lunch, you can direct them to the fridge full of delicious, repurposed leftovers.
More ideas for using leftovers
Fried orzo with leftovers
Leftover mini green bean casserole frittatas
Turn your leftovers into mouthwatering meals