Shredded-chicken enchilada wrap
Looking for a healthy alternative to enchiladas? Try making a light enchilada wrap from your leftover roast chicken dinner.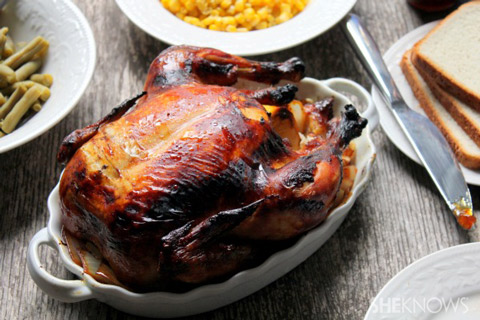 Last night's roast chicken can be reused in so many ways, such as by making enchiladas with lots of cheeses, sauces, tortillas and calories! Delicious as enchiladas may be, sometimes you just want all the flavor of a chicken enchilada in a lighter meal. By creating a chicken enchilada filling from leftover roast chicken, you can have just that. Using a wrap, you can decrease the amount of cheese and sauce and make a healthier alternative for your lunch.
Chicken enchilada wrap
Ingredients:
2 cups leftover roast chicken, shredded
1 cup enchilada sauce
Salt and pepper to taste
Large leaf lettuce
1/2 cup Mexican-blend cheese
2 large flour tortillas
Directions:
To create the filling, combine the chicken and enchilada sauce. Stir it well to combine. Add salt and pepper to taste.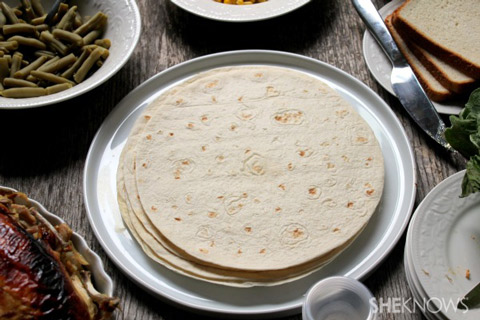 Lay out the large tortillas.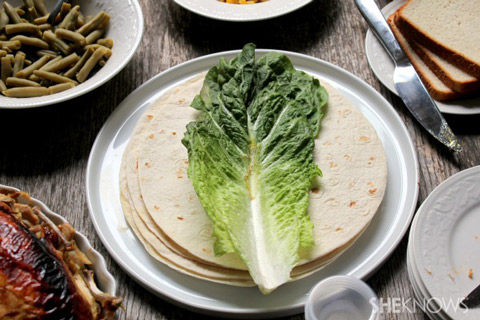 Lay out a piece of large leaf lettuce. This will create a barrier between the enchilada-flavored chicken and the tortilla to keep the wrap from getting soggy.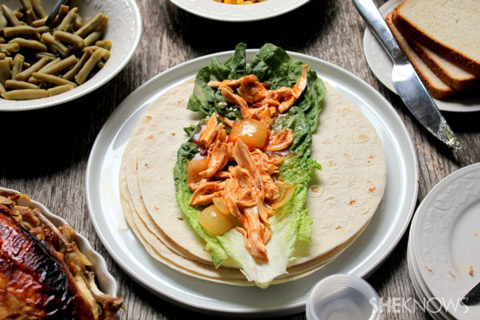 Spread about one cup of the chicken enchilada filling across the large leaf lettuce.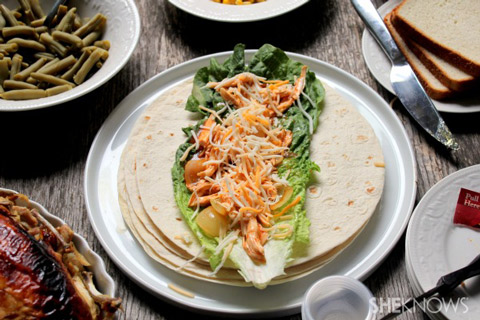 Sprinkle with 1/4 cup of cheese.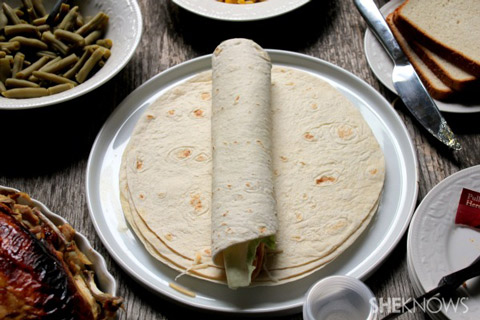 Roll up the wrap.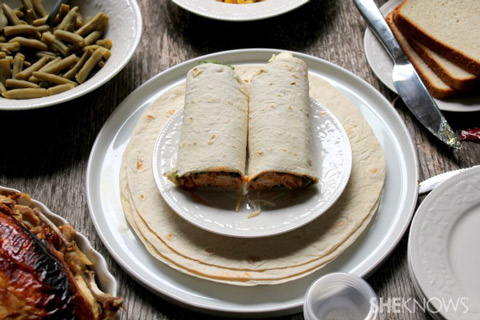 Cut the wrap in half.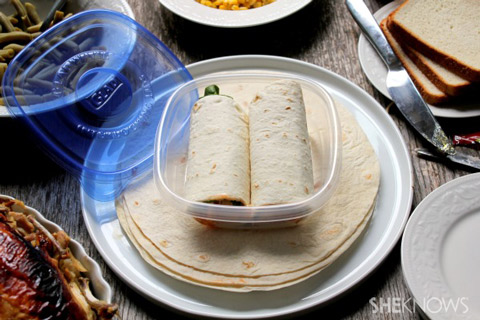 Store the wrap in a Glad container and refrigerate it for an easy, light chicken enchilada wrap.
Repeat the steps with the remaining ingredients.
More ideas for using leftovers
Fried orzo with leftovers
Leftover mini green bean casserole frittatas
Turn your leftovers into mouthwatering meals