Cheesy chicken and rice burrito
A roast chicken lends itself easily to this cheesy chicken burrito made from the leftovers of last night's dinner.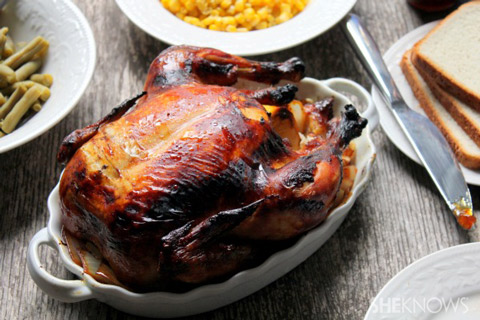 Roast chicken is a staple in many households. If you still haven't found a recipe for a foolproof roast chicken, look no further than this. It cooks up beautifully with crisp skin and juicy, flavorful meat and takes only a few minutes to prepare. Once you try it, you'll want to make it once a week. This meat is perfect for casseroles, burritos, enchiladas and salads. It's worth roasting the chicken just for the many meals you can use it for.
One way to use the chicken is in a cheesy chicken burrito. With about 15 minutes of work, you can make five burritos that can be used for lunch the next day, or frozen for a later meal!
Cheesy chicken burrito
Ingredients:
1-1/2 cups milk
1 cup grated sharp Cheddar or smoky Cheddar cheese
2 cups shredded chicken (and roasted vegetables, if you added any)
2 cups cooked white rice
5 large tortillas
Salt and pepper to taste
Directions:
Scald milk, gradually adding cheese and stirring until well mixed. Add chicken, rice, and salt and pepper to taste. Cook over low heat, stirring constantly until thickened and smooth.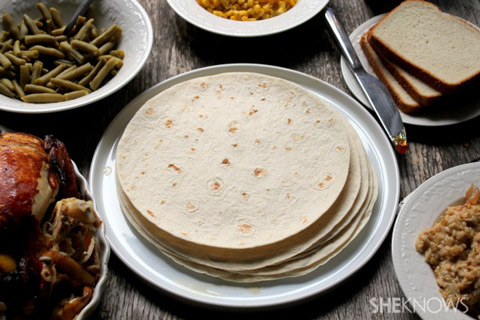 Lay out large tortillas.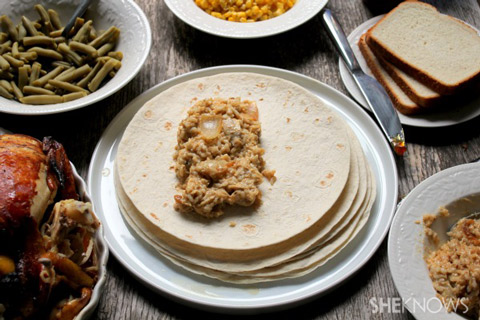 Spread out roughly one cup of filling into a slightly off-center 3-inch by 5-inch rectangle.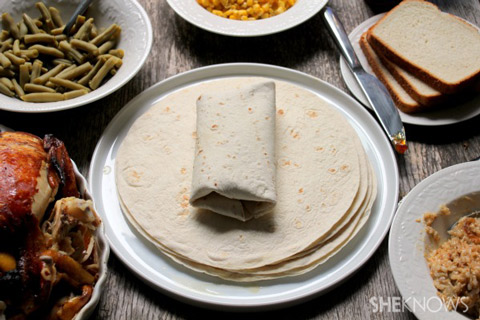 Fold the left side of the burrito in towards the middle. Holding it there, fold down the top and bottom sides. Continue to roll toward the right side.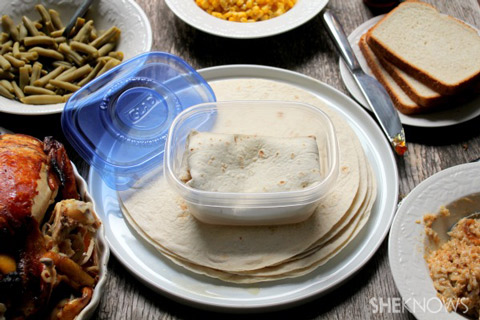 Put tortilla into a Glad storage container.
Repeat these steps with the remaining filling and tortillas. This recipe yields roughly five burritos, depending on how full you fill each burrito. This will create five made-ahead meals, ready to be taken for lunch or eaten at a quick dinner the next day.
More ideas for using leftovers
Fried orzo with leftovers
Leftover mini green bean casserole frittatas
Turn your leftovers into mouthwatering meals