Healthy twist on a meatloaf sandwich
Do you have extra meatloaf from dinner last night? Make a healthy sandwich!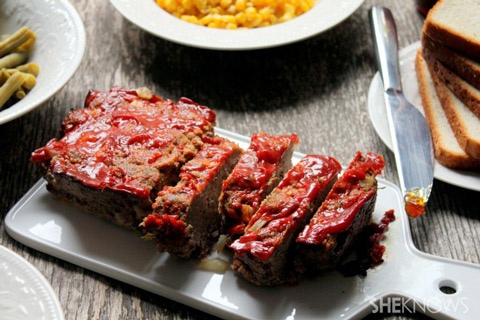 Few foods are more comforting than meatloaf. Sadly, the comfort ends when you realize just how many fats and how much sodium you've ingested. Hope is not lost — healthy meatloaf recipes abound, letting you have all the comfort of meatloaf with none of the health concerns. This recipe uses meatloaf made with low-sodium ingredients and replaces half the beef with a healthier turkey option.
Even with the healthier options, finishing a full meatloaf can be challenge! With two pounds of meat alone in each loaf, it's filling, and there are bound to be leftovers. One of the best things to do with leftover meatloaf is to make a sandwich.
Most meatloaf sandwiches are made from full-fat meatloaf, covered with cheese and smeared in mayo, but this recipe takes a lighter approach, starting with a healthier meatloaf option and skipping the mayo, but keeping a low-fat cheese.
To keep it simple, make sandwiches and place each sandwich in a Glad container. You'll have premade, prepacked lunches that can be taken at a moment's notice, or easy snacks for hungry kids after school. By prepacking the sandwiches directly after dinner, you save yourself the trouble of getting out all the leftovers each time you wish to make a sandwich.
Healthy twist on a meatloaf sandwich
Ingredients:
Leftover meatloaf
Reduced-fat Swiss cheese
2 slices of bread
Directions: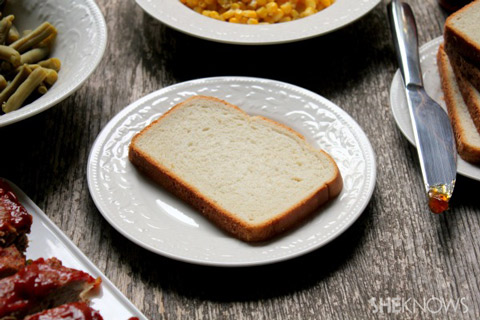 Start with a piece of bread on a plate. Don't worry that the sandwich will be dry. When the sandwich is reheated, the fats from the meatloaf will soak into the piece of bread, moistening the sandwich without making it soggy.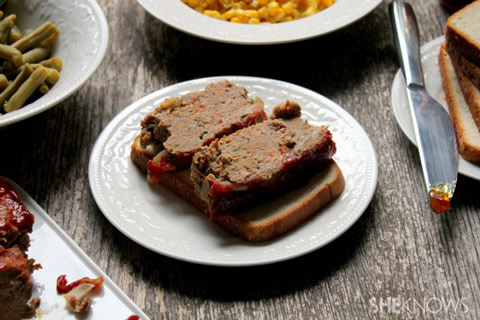 Cover the bread with thin slices of meatloaf.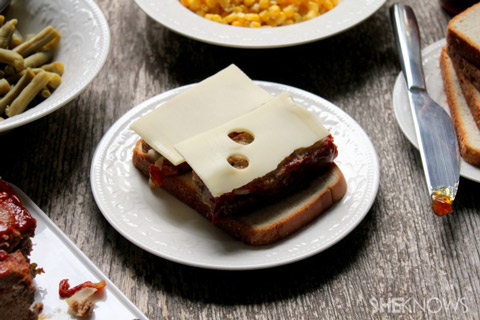 Cover with one slice of reduced-fat Swiss cheese, or reduced-fat cheese of your choice.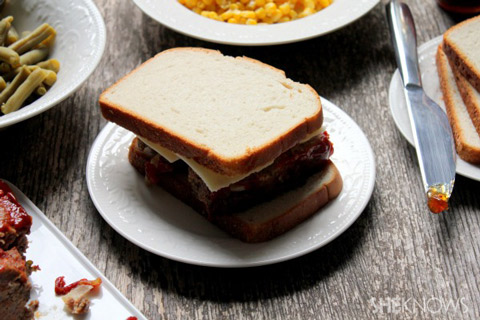 Cover with remaining slice of bread. Again, if you're worried about moisture, this slice of bread will meld with the melted Swiss cheese upon reheating. Mayo is not necessary.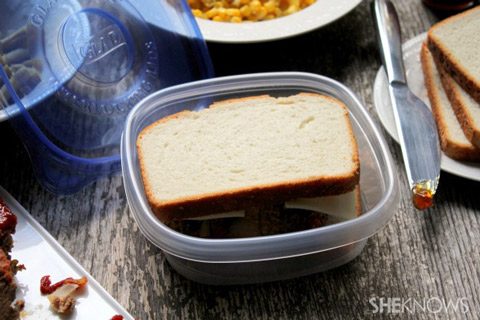 Place the sandwich inside of a Glad container.
To reheat the sandwich, microwave for 2 to 3 minutes, or until cheese is fully melted.
More ideas for using leftovers
Fried orzo with leftovers
Leftover mini green bean casserole frittatas
Turn your leftovers into mouthwatering meals