Pulled pork & vegetable wrap
If you have ever cooked a large pork shoulder, you know that the leftovers can be daunting. Try making these quick and simple wraps to keep your family excited about leftovers!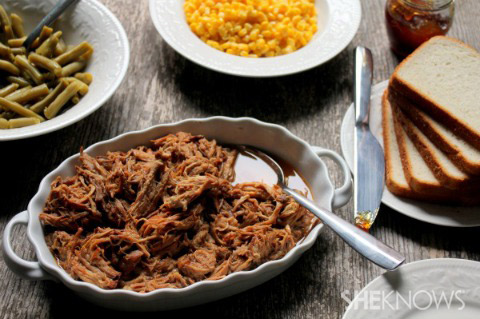 Coca-Cola pulled pork is a simple crock pot meal. Throw in a few ingredients in the morning and, without any effort the rest of the day, dinner is done, not to mention delicious! But it serves 16 people, and if you're an average-sized family, you have to face the dreaded question: What to do with the leftovers? (And with a five-pound pork shoulder, there will be leftovers!) No matter how delicious, anyone will get tired of eating the same pulled pork sandwich for five days straight. Instead, try mixing it up and creating wraps. They are easily customizable, quick and simple to make, and are a fantastic pack-ahead lunch option. Throw one into a Glad container and you're ready to have a pulled pork lunch on the go!
Ingredients:
Leftover pulled pork
Large flour tortillas
Large leaf lettuce
Salsa
Mexican-blend cheese
Directions: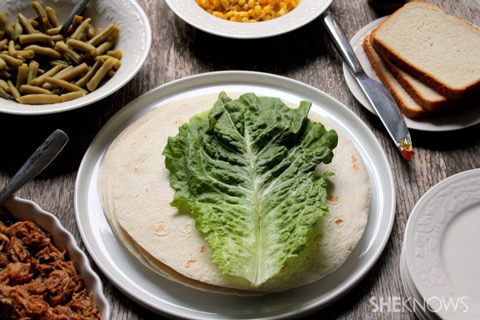 Start by placing a large leaf of lettuce on top of a large tortilla. Though tasty, the lettuce will serve a very practical function. It creates a barrier between the tortilla and the juicy pulled pork. This will help keep the tortilla from getting soggy while stored and your wrap tasting just as good the next day, as it is fresh!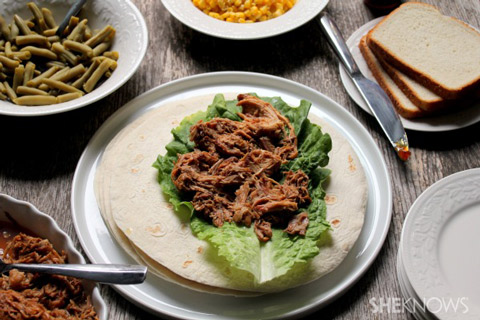 Next, top the lettuce with leftover pulled pork. Be sure to spread the pork into a thin layer over the lettuce, trying to avoid creating areas that are too overrun. They will be hard to chew later.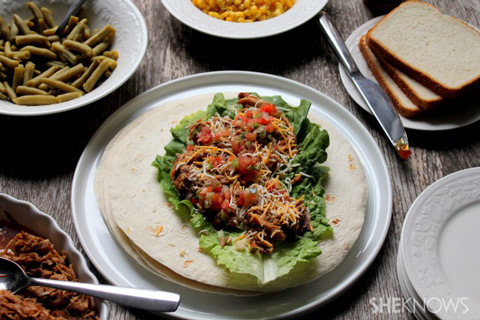 Top with salsa and Mexican-blend cheese or toppings of your choice, such as sour cream or cilantro dressing.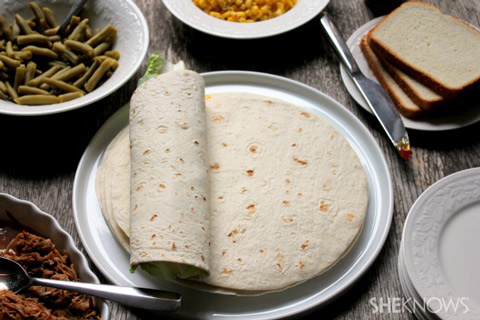 Roll up the tortilla, taking time to ensure the filling does not fall out of the loose ends. If desired, take a tip from the deli and wrap the ends of the wrap in parchment paper. Cut the tortilla in half.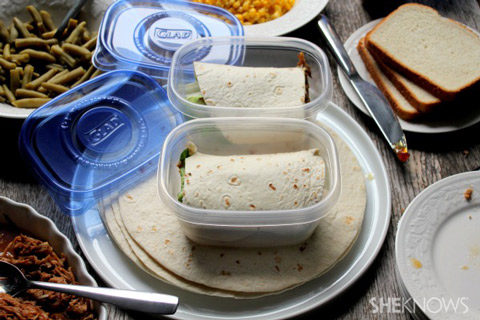 Put each half into a Glad storage container. They are now ready to be eaten as a delicious leftover lunch! Simply store them in the fridge until ready to eat.
More ideas for using leftovers
Fried orzo with leftovers
Leftover mini green bean casserole frittatas
Turn your leftovers into mouthwatering meals