Fruity Pebbles treats
Crispy rice treats are a popular treat at any get-together. Wow the guests at your Easter egg hunt with this colorful spin on a classic.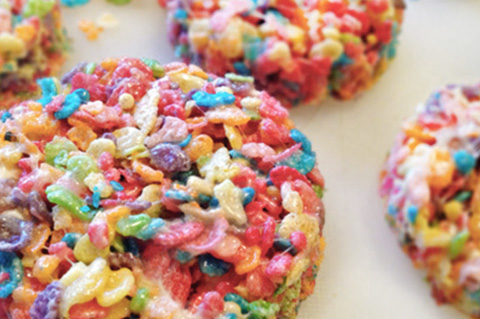 This fruity version of a popular treat for kids is super-easy to make. You'll forever cherish the memories of making these with your kids.
Fruity Pebbles treats recipe
Ingredients:
4 cups Fruity Pebbles
4 tablespoons unsalted butter
10 ounces marshmallows
Directions:
In a large saucepan over medium heat, melt the butter.
Add marshmallows and stir until they are completely melted.
In a large mixing bowl, pour the melted butter and marshmallow mixture slowly over the cereal, mixing well to combine.
Pour the contents into a pre-greased 9 x 12-inch pan and spread it out evenly.
Let it cool and cut it into squares (or fun shapes using a cookie or biscuit cutter).
More sweet treats for kids
Girl Scout cookie desserts
3 Healthy Easter desserts
5 Fun (and simple!) dessert ideas for families