Cherry-almond smoothies
A cherry-almond smoothie is a great way to start the day! Bright and flavorful, this will make your morning!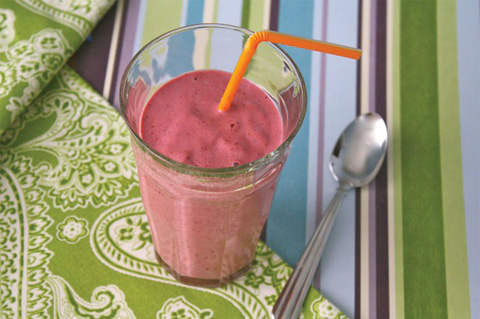 Cherries seem to brighten things up — no matter how you use them. Why not incorporate them into a tasty and good-for-you breakfast smoothie? Since mornings can seem rushed, this is the perfect solution when you're short on time. Simply put all your ingredients in the blender and you'll be serving up smoothies in seconds!
You could always serve this smoothie as a dessert option, too! Consider shaving chocolate over the top, or maybe adding a dollop of whipped topping to it.
Cherry-almond smoothie
Yields 2 (6 ounce) drinks
Ingredients:
1 cup sweet, pitted frozen cherries
1/2 cup plain, Greek-style yogurt
1/4 cup unsweetened almond milk
1 tablespoon slivered almonds
1 tablespoon honey
1 drop almond extract
Directions:
Place all the ingredients into a blender and mix until smooth.
Taste and adjust the honey or almond extract to your taste.
Divide between 2 glasses and enjoy!
More morning meals
Strawberry-peanut butter pancakes
Sweet potato biscuits
Healthy homemade pop tarts