3 Mocktails for Mardi Gras
Mardi Gras doesn't have to be just an adults-only party. Why not let your kids join in on the fun by having one of these Mardi Gras mocktails at your Fat Tuesday celebration? These alcohol-free drinks are the perfect way you can enjoy the fun of Mardi Gras with your kids!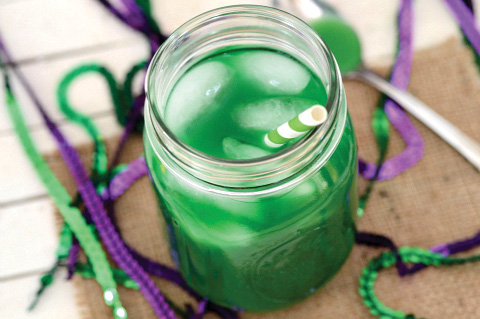 Not only are these drinks 100 percent kid-friendly because of the taste, but they will also love the fun names and colors, like the bright green gator's blood! For a little extra fun when the kids have gone to bed, spike the adults' drinks with your favorite alcohol!
Green gator's blood
Serves 2
Ingredients: 
1/2 cup natural pear nectar
1-1/2 ounces simple syrup (use this recipe)
A few drops green food coloring
Ice
Directions:
Mix the pear nectar and simple syrup together in a glass. Add food coloring until you get a bright green color. Add ice and enjoy!
Virgin raspberry frozen margarita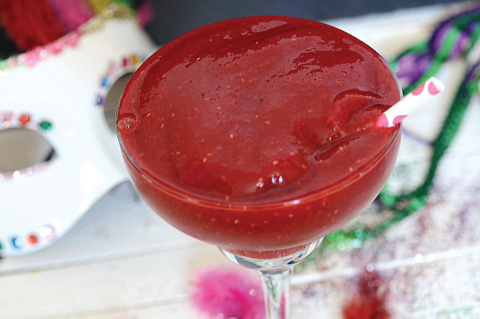 Serves 2
Ingredients:
1-1/4 cups frozen raspberries
2/3 cup margarita mix (non-alcoholic)
2 tablespoons orange juice
2-1/2 tablespoons guar
3/4 cup ice
Directions: 
Place all of the ingredients into a blender and pulse on low until smooth. Add additional sugar or raspberries to taste. Pour into margarita glasses and garnish with fruit and fun straws.
Pomegranate hurricane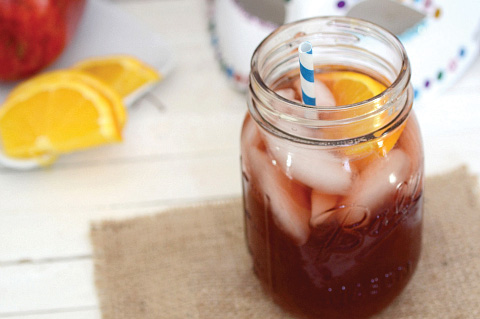 Serves 3
Ingredients:
3/4 cup pineapple juice
1/2 cup orange juice
1/2 cup pomegranate juice
1/4 cup grenadine
2 tablespoons simple syrup
2-1/2 tablespoons lime juice
Ice
Directions: 
Mix all the juices, grenadine, simple syrup and lime juice in a pitcher. Add ice and pour into Mason jars or drink glasses.
More mocktail recipes
Frozen fall mocktails
10 Top mocktail recipes
10 Non-alcoholic mocktail drinks for pregnant moms