Tomato pizza recipe
Pile all of your favorite pizza toppings onto a slice of tomato and you can enjoy delicious pizza flavor with absolutely zero guilt!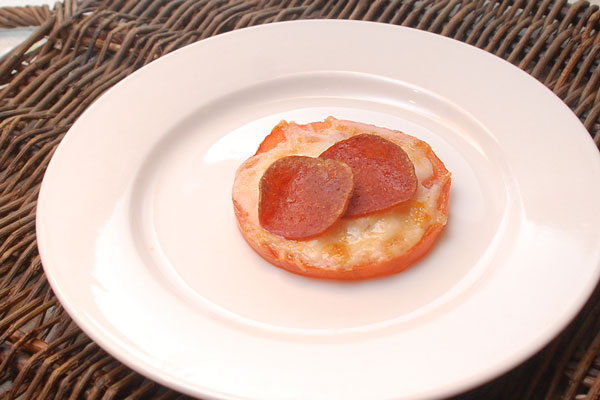 Most people love pizza, but it doesn't have to be a guilty pleasure! The next time you are in the mood for pizza, try making these healthy tomato pizzas. You can feel great about serving these to the kids!
Tomato pizza recipe
Makes 6 tomato pizzas
Ingredients:
one large slicing tomato
1 cup shredded mozzarella cheese
Favorite pizza toppings
Directions:
Slice the tomato crosswise into 6 sections.
Lay the tomatoes out on a non-stick baking sheet.
Evenly divide the cheese and sprinkle it on top of the tomato slices.
Top the tomato slices with your favorite pizza toppings.
Preheat your broiler to low, then cook the tomato pizzas under the broiler until the cheese is bubbly and lightly browned.
Allow the pizzas to cool, then serve.
More healthy recipes
Adorable vegetable creations
Healthy wild rice casserole recipe
Lightened up mac n' cheese recipe