Cheesy baked potato chips
Baked potato chips don't have to taste healthy. Get the full benefits of eating well and even more flavor than the fried version! Perfect for dipping or eating by themselves, these cheesy baked potato chips are a winner.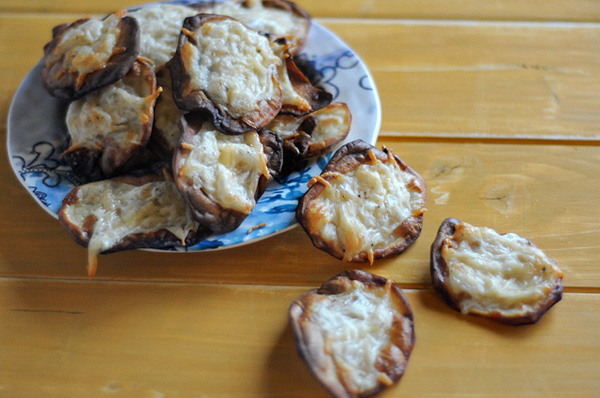 Cheesy baked potato chips
Serves 4
Ingredients:
2 large Russet potatoes, washed and peeled
1/2 cup freshly grated Parmesan cheese
1 egg white
Nonstick cooking spray
Salt and pepper to taste
Directions:
Preheat the oven to 400 degrees F.
Line a baking sheet with a baking rack and spray liberally with nonstick spray. Set aside.
Slice the potatoes very thin, about 1/16 of an inch or thinner. Using a mandolin will help with even cooking.
Spread the potato slices onto the baking rack in an even layer. You may have to work in batches.
Spray the potatoes with nonstick spray and season with salt and pepper.
Bake for 5-10 minutes until they start to get slightly golden.
While the potatoes are baking stir together the cheese and egg white.
Using oven-safe tongs, carefully flip the potatoes over. Top with the cheese and egg mixture.
Bake for another 4-7 minutes until golden brown and the cheese is bubbly.
Let cool for about 5 minutes.
Serve hot.
More fantastic Super Bowl treats!
Heart-healthy Super Bowl recipes
A guacamole recipe for the Super Bowl
3 Healthier dip recipes for Super Bowl Sunday