Healthier crock-pot cheeseburger casserole
When you think of cheeseburger casserole, healthy is probably not a word that pops up. However, with just a few slight adjustments, this calorie nightmare can turn into a healthy dinner option for your entire family! Simply sub in very lean ground beef, low-fat soup and part-skim cheese for a lighter dish that still tastes full fat!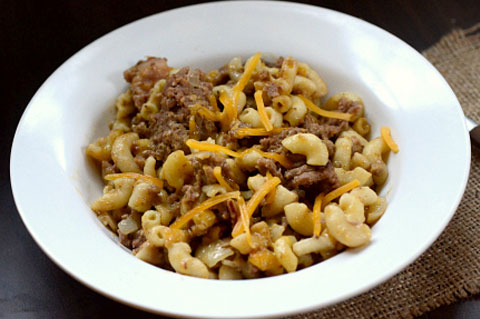 This hearty comfort food dish is perfect for those busy weeknights since you can start it before work and it'll be warm and delicious 7 hours later. Your kids will love that it tastes like a cheeseburger and you and your husband/wife/significant other will love that it's healthier!
Healthier crock-pot cheeseburger casserole
Serves 6-8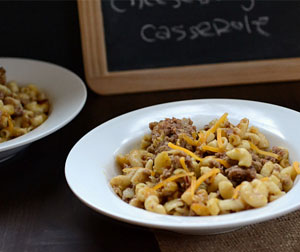 Ingredients:
1-1/2 pounds 95/5 ground beef
8 ounces cooked elbow macaroni noodles
1-1/2 cans (16 ounces) healthy request cheddar cheese soup
1/2 cup shredded part skim cheddar cheese
4 pieces of uncooked turkey bacon, chopped
1/2 medium onion, chopped
1 tablespoon steak seasoning
Additional salt and pepper to taste
Directions:
Place all of the ingredients into the basin of a crock-pot. Stir with a wooden spoon to thoroughly mix up.
Set the crock-pot to low and cook for about 6 - 8 hours, or until the meat is fully browned and the cheese is melted. Serve with an additional sprinkle of cheese and enjoy!
More kid-friendly crock-pot recipes
Slow cooker stuffed apples recipe
Slow cooker breakfast scramble recipe
Crock-pot BBQ recipe