Healthy wild rice casserole recipe
It's so hard to make sure that little ones are eating a healthy, balanced diet. They'll never know they are eating something healthy when you serve up this healthy wild rice casserole that is packed with protein and loaded with flavor.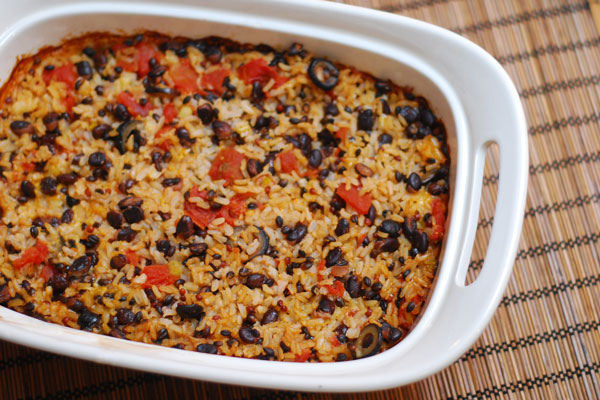 Healthy wild rice casserole recipe
Serves 6-8
Ingredients:
1 cup wild rice
2 cups water
1 can diced tomatoes
1 can black beans, drained
1/2 cup chopped green onions
3/4 cup chopped black olives
1 cup grated cheese
1 teaspoon Italian seasoning
1/2 teaspoon garlic powder
1/2 teaspoon ground black pepper
Directions:
Bring the 2 cups of water to a boil. Add the wild rice and cook for 20 - 25 minutes, until the rice is tender and the water has been absorbed.
Preheat the oven to 375 degrees F.
In a large bowl, combine the diced tomatoes, black beans, green onions, black olives and cheese. Then add in the Italian seasoning, garlic powder and black pepper, and stir to combine.
Add the wild rice to the bowl and stir until all ingredients are well mixed.
Transfer to a 2-quart casserole dish and bake covered in the oven for 45 minutes.
Remove the casserole from the oven, allow it to cool, then serve.
More healthy recipes
Sweet potato chili recipe
Guilt-free brownie recipe
Healthy hash brown casserole