Guilt-free brownie recipe
It can be so hard to stick to those new year's resolutions when you have kids to keep happy as well. Bake up an easy, guilt-free brownie recipe that you and the kids are sure to be happy about.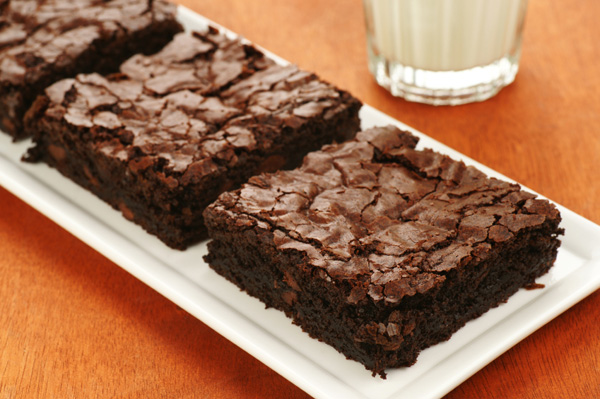 Many of us find ourselves making resolutions to eat healthier in the new year. When you have kids in the house, it can be really challenging to eliminate sweets altogether. Rather than banish dessert from the house, try making a lightened up version of your favorite recipes so that everyone can be happy, and a little bit healthier too.
Guilt-free brownie recipe
Makes 16 brownies
Ingredients:
1-1/2 cups granulated sugar
3/4 cup unsweetened applesauce
2 large eggs
2 teaspoons vanilla extract
1-1/2 cups all-purpose flour
3/4 cup baking cocoa
1/2 teaspoon cinnamon
1/4 teaspoon salt
1/4 cup semi-sweet chocolate chips
Directions:
Preheat the oven to 350 degrees F.
In a medium bowl, combine the sugar, applesauce, eggs and vanilla extract.
In a separate bowl, combine the flour, cocoa, cinnamon and salt.
Add the flour mixture to the sugar mixture and stir until all ingredients are combined.
Add the chocolate chips to the mix and stir.
Transfer to a well greased 8 x 8-inch baking dish.
Bake for 20-25 minutes, until a toothpick inserted in the center comes out clean.
Allow to cool, then slice into 16 portions and serve.
More healthy recipes
Healthy tweaks for our favorite treats
Vegan apple-cranberry power cookies
Blended red berry sorbet recipe