Homemade sparkling cider recipe
Sparkling cider is a favorite beverage this time of year, especially among kids. You can quickly and easily make your own sparkling cider right at home out of ordinary apple juice!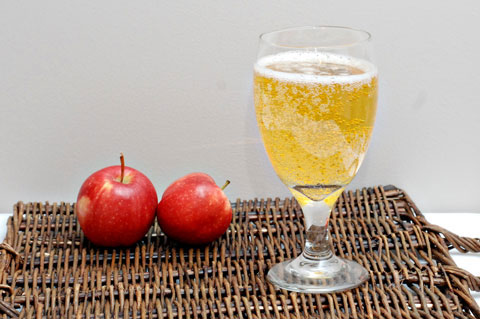 Round up the kids and make some homemade sparkling cider, perfect for any celebration. Sparkling cider has a way of making any event feel more special, but it will be even better if the kids know they helped make it themselves!
Homemade sparkling cider recipe
Ingredients:
1 gallon apple juice
1/4 teaspoon cider yeast
Directions:
Pour approximately 1 cup of the apple juice into a microwave-safe dish.
Microwave for 15-30 seconds, just long enough to warm the juice.
Pour the yeast into the warmed juice and allow it to dissolve.
Pour the remaining gallon of juice into a large bowl. Add the dissolved yeast mixture and stir it to combine.
Use a funnel to transfer the juice back into its original container.
Put the lid on the juice container and seal it tightly.
Leave the bottle of juice out at room temperature to carbonate. It will carbonate best in the dark, so stick it in the pantry or throw a dark towel over it to keep it from the light. Allow it to sit for 24 hours.
After 24 hours the cider should be fully carbonated. To make sure it is fully carbonated, try to squeeze the bottle with the lid on. If the bottle is firm and does not give when you squeeze it, then it is fully carbonated.
Refrigerate the cider after it is carbonated and chill before serving.
More cider recipes
3 Unique cider recipes
Apple and pear cider cups recipe
Spice cake with apple cider caramel sauce