3 Kid-friendly holiday appetizers
Think the only kid-friendly appetizers you can make include weenie dogs or French fries? Think again! These delicious appetizers are made with grown-up ingredients, like spinach, but served up in a kid-approved way. From flatbread pizza to sweet and sour meatballs, these are appetizers your kids will devour!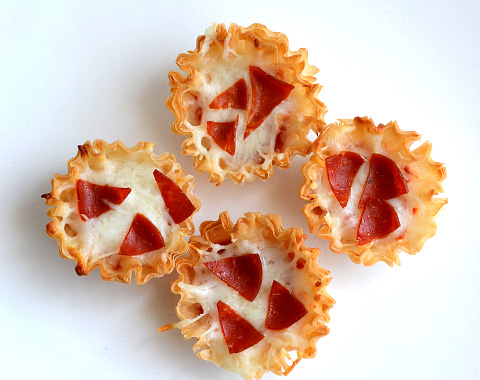 Not only are these appetizers great to serve at family holidays, they also double as healthy and quick after school snacks! Plus, these apps are so good, they will also do wonders with impressing snobby PTA moms or your picky in-laws too!
Mini pepperoni pizza cups
Serves 12
Ingredients:
12 mini phyllo shells
1/2 cup shredded mozzarella cheese
1/4 tomato sauce
6 turkey pepperonis, cut into sixths
Directions: 
Preheat your oven to 350 degrees F.
Fill each phyllo shell with about 1 teaspoon of sauce. Then, top the sauce with 1 tablespoon of shredded cheese. Position about 3 pepperoni triangles on top of the cheese. Repeat until all of the shells have been assembled.
Bake for about 8 minutes, or until the shells are golden and the cheese is bubbly.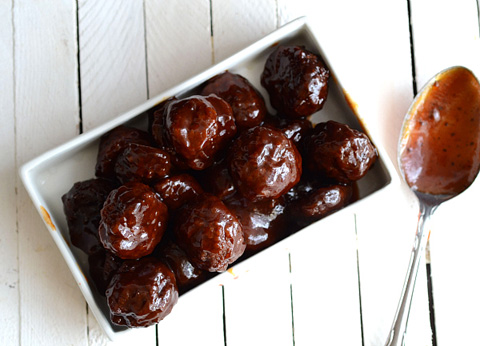 Sweet and sour crock-pot meatballs
Serves about 12
Ingredients: 
2 pounds of frozen meatballs
14 ounces of grape jelly
12 ounces of barbecue sauce
For the quick and easy directions, check out the recipe on Fabulous Foods >>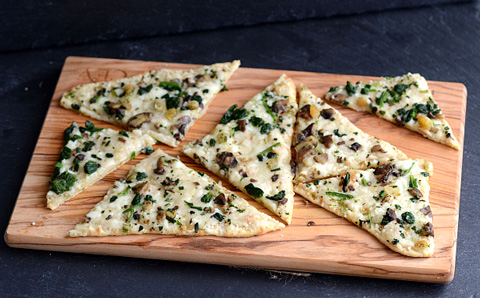 Mushroom, spinach and Alfredo flatbread
Serves about 8
Ingredients: 
13.8 ounce can of frozen pizza crust
1 tablespoon olive oil
1/4 cup Alfredo sauce
1 cup shredded mozzarella cheese
1/4 cup spinach, chopped
1/2 cup chopped mushrooms
Salt and pepper to taste
Directions: 
Preheat your oven to 425 degrees F. Grease a cookie sheet with nonstick cooking spray. Place dough on the cookie sheet and press it down with your hands until you have a 12 x 8-inch rectangle.
Rub olive oil over the top of the dough. Then spread the Alfredo sauce evenly over the crust. Then, sprinkle with cheese. Add spinach and mushroom on top.
Bake for about 8 to 10 minutes, or until the crust is browned and crispy and the cheese is melted.
More kid-friendly recipes
Frozen fall mocktails
Homemade pumpkin toaster pastries
Mini chicken and waffle sandwiches