White chocolate peppermint bark treats
Candy making isn't an easy feat, but it's an important part of any holiday celebration. Instead of spending hours stirring caramel or cooking (or burning) chocolate, we found an easy way to make homemade candy! This simple recipe for holiday-shaped, white chocolate bark calls for just two ingredients and takes less than 10 minutes to put together and only about an hour to chill.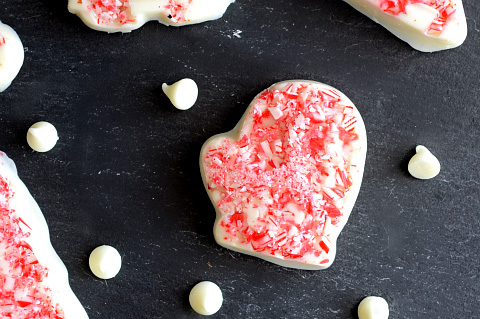 Now that is an easy candy recipe! Simply chop, heat, pour and chill! This recipe is so easy even your kids will be able to make a batch for themselves. Plus, the peppermint and the chocolate give each chewy piece a sweet and rich flavor.
White chocolate peppermint bark treats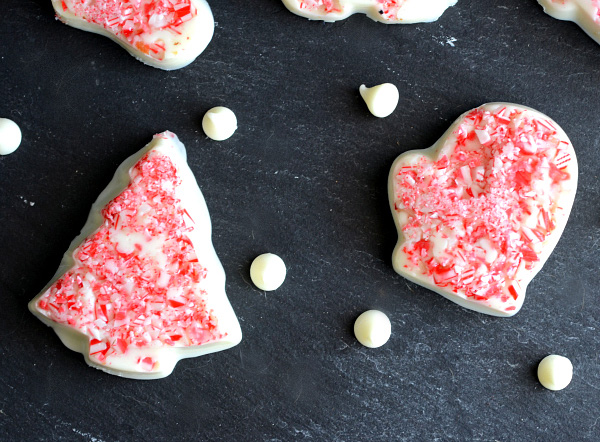 Yields about 12 treats
Ingredients:
3 cups white chocolate chips
About 5 candy canes, chopped into fine pieces
Directions: 
Lightly grease the mold with nonstick cooking spray.
In a microwavable-safe bowl, heat the chocolate for 30-second intervals, stopping when it's completely melted (about 60 seconds).
Fill each cavity with enough peppermint pieces to cover the bottom. Then, carefully pour about 2 - 3 tablespoons of white chocolate over the peppermint to cover it completely. Then, using a knife or the back of a spoon, smooth out the chocolate.
Place the mold in the fridge and chill for at least an hour, or until completely solid. Carefully remove from the pan and serve!
More easy candy recipes
DIY Rock candy recipe
Fun and easy candy recipes
Homemade milk chocolate heart candy recipe