Top 10 gifts for the kid chef
If you've got an aspiring young chef on your holiday gift list, we've got 10 kid-friendly foodie gifts to help their kitchen dreams come true.
Green Kid Food Adventures Craft Kit
(Green Kid Crafts, $26)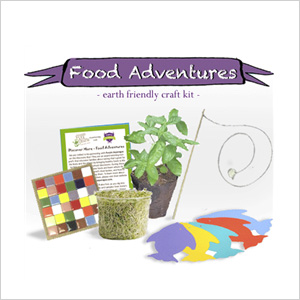 Kids love crafts. Moms love crafts that are easy-to-follow, educational, eco-friendly and fun. Green Kids Crafts is your one-stop shop for green kid-friendly kits for holiday gifts or year-round fun. The eco-company's Food Adventures Discovery Box is perfect for the kid chef. Through a partnership with Purple Asparagus, a nonprofit educating children about eating that's good for the body and the planet, Green Kid Food Craft Kit has four fun foodie craft projects, kid-friendly recipes, and over $20 in natural food samples and savings from our friends at: Mambo Sprouts, Annie's, Stonyfield, Honest Tea Kids and more! Get only the Food Adventures Discovery Box or join the Monthly Subscription for Kids and get a new Discovery Box every month ($20).
Hello Kitty Slow Cooker
(Target, $20)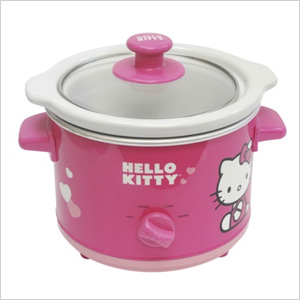 Yesterday's girls invited their closest friends over for faux tea parties. The modern girl invites her best friends over for a real sit-down meal. The Hello Kitty Slow Cooker not only fits your little chef's affinity for her favorite feline character, it makes cooking one-pot meals super easy. Your sous chef can quickly put together chili, curries, soups, stews and more. The slow cooker has a 1.5 quart capacity, removable stoneware insert, heat resistant handles, three heat settings and a tempered glass lid. It also has dishwasher-safe parts, so cleanup is a breeze.
Babycakes Pie Pop Maker
(Babycakes Shop, $30)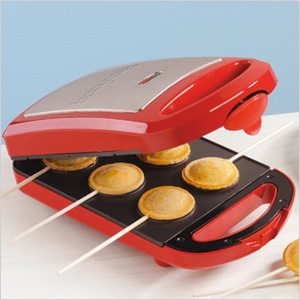 Cake pops are the rage and have given inspiration to other pop baked goodies, such as pie pops. Your aspiring baker will be the talk of the block with a warm batch of flaky pockets of oozy sweet (or savory) filling, each on a stick. The Babycakes Shop Pie Pop Maker comes with everything your tyke chef needs to make these irresistible treats, including: a recipe book, pie pop treat sticks, pie pop stand and stainless steel crust cutter. The pie pop maker bakes six yummy pie pops in just 4 minutes or less.
The Unofficial Narnia Cookbook
(Amazon, $14)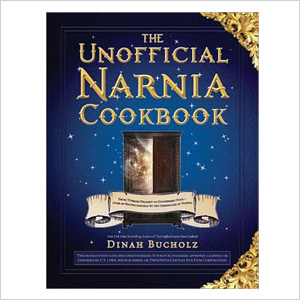 Do you have a family who loves The Chronicles of Narnia? Now is your chance to bring the enchanting and glorious adventures of Narnia to your kitchen with The Unofficial Narnia Cookbook. Your sous chef will love cooking up the over 150 recipes, including breakfasts fit for a king, magical lunches, delectable dinners and delightful desserts — all made at home with no fear of the White Witch coming to spoil the party.
Personalization Mall Personalized Kid's Apron
(Personalization Mall, $23)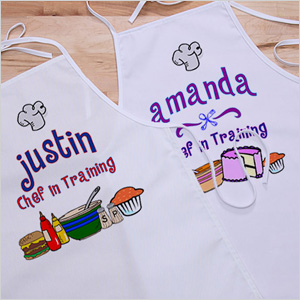 Make the cooking experience even more meaningful (and less mess for you) by getting your sous chefs their very own apron. Personalization Mall offers two different apron designs for kids that can be personalized with each of your young cook's first name and special title. The aprons are white, made of heavyweight cotton twill and poly blend, fitted for 5- to 12-year-olds and are machine-washable. (Washing a single apron is easier than an entire set of clothing!)
Cook in Color Bloom Utensil Set
(Cook in Color, $29)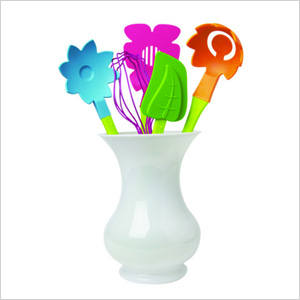 Give your kid chef even more incentive to get cooking with the Cook in Color Bloom Utensil Set, which comes with brightly colored, flower-shaped kitchen tools, such as: a Tulip Whisk, Pansy Slotted Turner, Leaf Spatula, Slotted Sunflower Spoon, Solid Daisy Spoon and Vase Utensil Holder. These kid captivating utensils are made from polypropylene, nylon, silicone and stainless steel.
Handstand Kids Baking Around the World Cookbook Kit
(Handstand Kids, $25)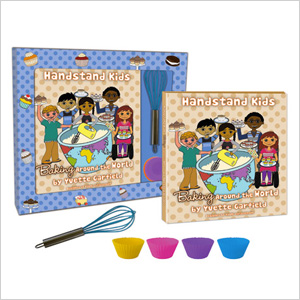 The Handstand Kids Baking Around the World cookbook is the fourth book in the increasingly popular Handstand Kids cookbook series, which features a diverse array of kids-who-love-to-cook characters. The cookbook, which is a collaboration with baking pro Arlene Scavone, comes packaged in a baking box with a set of four silicone baking cups and a child-friendly whisk. The baking cookbook kit introduces kid chefs (ages 3 to 12) to the world of baking with fun recipes, quite literally. Baking Around the World introduces kids to other cultures through its characters and recipes, which include: Mexican Chocolate Cupcakes, PB&J Cupcakes, South African Pumpkin Bread Pudding and All-American Chocolate Chip Cookies.
GuideCraft's Kitchen Helper Step Stool
(Amazon, $114)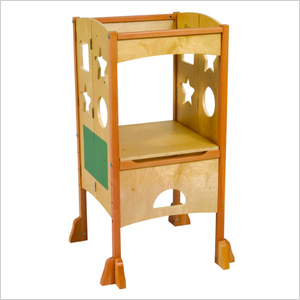 Even if your kid chef is big on cooking enthusiasm, she may not be tall enough to put her culinary inspirations to work. Help her reach the counter to hone her skills with GuideCraft's Kitchen Helper, which provides a safe, stable platform for kids to beat eggs, peel potatoes and even clean up! This kid-friendly step stool adjusts to four platform heights, and features fun cutouts, wipe-off marker board and chalkboard.
Curious Chef 3-Piece Nylon Knife Set
(Curious Chef, $9)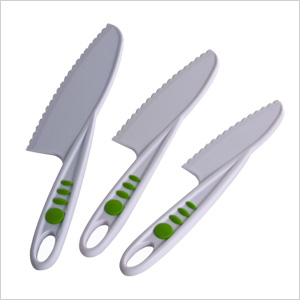 As your little cook gets more experience in the kitchen, he'll soon be ready for slicing, dicing and chopping duty. The Curious Chef 3-Piece Nylon Knife Set is not only sized and designed for small hands, they are BPA-free, have a soft-grip button touch and a serrated cutting edge with blunt tip to ensure your sous chef's safety.
Nonstick Kids Rolling Pin
(Everything Kitchens, $9)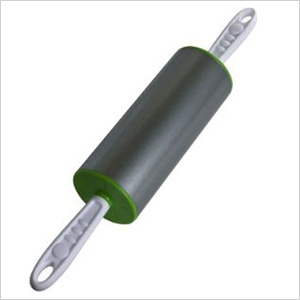 Every young chef needs a rolling pin, particularly one that is fitted for smaller hands. The Curious Chef Nonstick Kids Rolling Pin are made with the little cook in mind, featuring ergonomic handles, a nonstick rolling surface and sturdy construction. This rolling pin is ideal for the aspiring baker who loves rolling out pie crusts and sugar cookies.
More foodie gift ideas
Gourmet gifts for the vegetarian
Homemade food gifts for the holidays
Fun foodie gifts for the kid chef