Extra fudgy peppermint hot chocolate cookies
Are you bored of those same ol' sugar cookies you make every Christmas? Are your kids begging for a new holiday cookie? Make a few dozen of these extra fudgy, hot chocolate peppermint cookies and taste the difference. Each bite is rich, indulgent, chewy and oh-so-fudgy... with just the perfect hint of peppermint. Your kids (and Santa) will ask for these by name every year!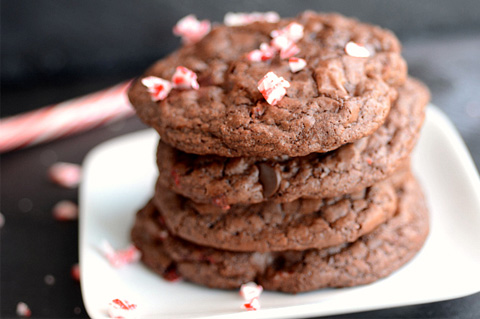 The warm, gooey insides of the cookie practically melt in your mouth, giving these cookies a very hot-chocolate-like quality. Plus, the extra crunch of candy canes gives a dreamy textural contrast to the soft, fudgy cookies. After one bite, you'll know why you will never need another cookie recipe again. Oh, and they are made with a boxed brownie mix, which means less work for you!
Extra fudgy peppermint hot chocolate cookies
Yields about 3 dozen cookies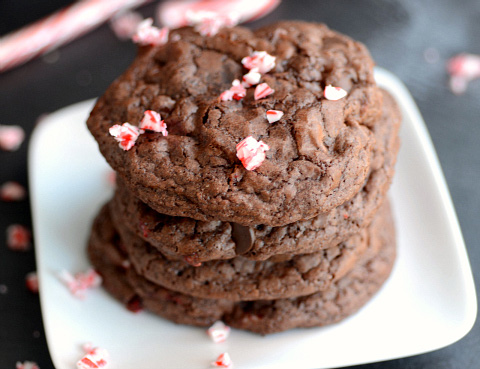 Ingredients:
1 box of fudgy brownie mix
1/3 cup canola oil
2 large eggs, room temperature
1 cup milk chocolate chips
1/2 cup chopped candy canes
1/4 teaspoon peppermint extract
Directions: 
Preheat your oven to 350 degrees F. Lightly grease a baking sheet with nonstick cooking spray and set aside.
In a large bowl, mix the brownie mix, canola oil and eggs together until a dough forms. Stir in the peppermint extract, chocolate chips and candy canes until fully mixed. Cover the dough with foil or plastic wrap and chill for at least an hour.
Once chilled, scoop about 1 tablespoon of dough onto the cookie sheet. Repeat until you have about six cookies on the sheet. Bake for about 11 minutes, or until the tops are cracked (like a brownie). Let chill completely before serving.
More Christmas cookie recipes
Easy Christmas cookie recipes
Our best Christmas cookie recipes
Mint chocolate cookies