Low-fat pumpkin pudding recipe
If you're looking for a low-fat dessert that doesn't taste low-fat, this pumpkin pudding is for you! Pumpkin is naturally low in calories and fat but loaded with flavor. Pair it with light vanilla pudding and you have one easy, healthy dessert! Your kids will love this too because it tastes like pumpkin pie!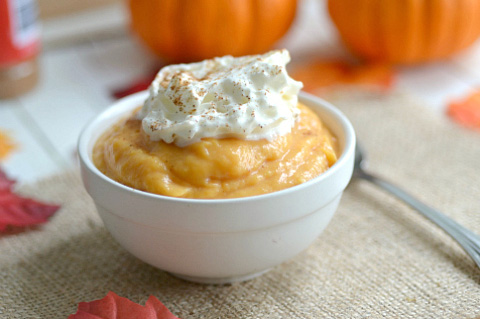 This sweet, fluffy and creamy pudding is the perfect dessert for your kids because it's made with half the sugar as regular pudding and has less than 3 grams of fat per serving. Garnish each bowl with a dollop of whipped cream and some pumpkin pie spice for a perfect fall snack or treat!
Low-fat pumpkin pudding
Serves about 4
Recipe adapted from Spark Recipes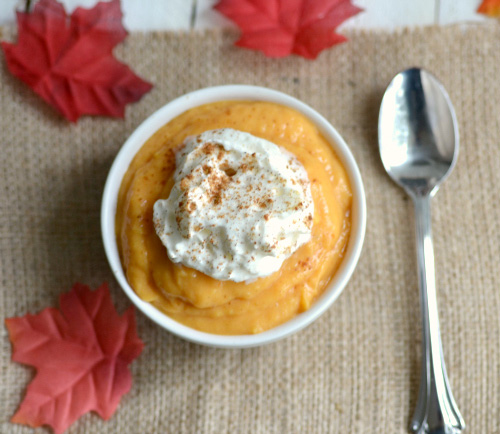 Ingredients:
1 package low-sugar vanilla instant pudding mix
1-1/4 cup skim milk
1/4 cup light cream
3/4 cup (7.5 ounces) pumpkin puree
1 tablespoon pumpkin pie spice
Whipped cream
Directions: 
Mix the vanilla pudding, skim milk, light cream and pumpkin puree together in a large bowl with a whisk. Beat until the mixture thickens up and all of the pudding is dissolved. Stir in the pumpkin pie spice.
Cover and chill for at least 15 minutes or until the pudding is nice and thick. Garnish with whipped cream and enjoy!
More healthy dessert recipes
Healthy Thanksgiving dessert recipes
3 Low-fat no-bake holiday deserts
Healthy fruit desserts in a mug